April is OT Month, and I have been working on some very exciting projects, but they won't be completed by the end of the month so… Let's have a sale. For OT Month, you can 20% off all orders with the code otmonth. Just enter the coupon code (otmonth) at checkout to get the 20% off at both the community shop, and at Therapy Fun Store. Go check out what is on sale now.  The community is where I will share my digital downloads and members get discounts on my created products. Therapy Fun Store is a full functioning store with lots of therapy products available, and we now can accept purchase orders. If you have any difficulty, let me know at [email protected] so that I can work out the problem.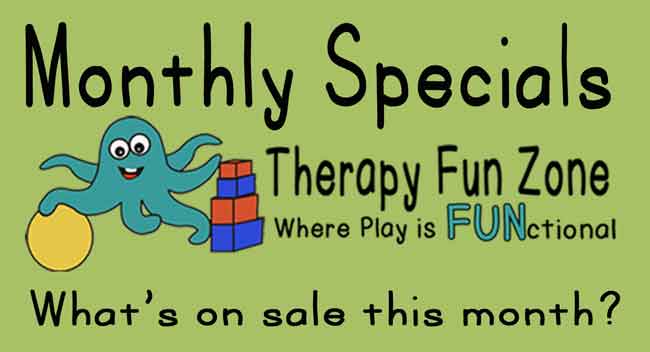 ---
Save
Save
Save
Save
Save
Save
Save
Save
Save
Looking to find printable activities? You can find them in the community shop

**** I often will link to things on Amazon. These are usually affiliate links that will pay me a couple of dollars if you happen to buy something while there. Any money made through the Amazon links goes back into this site and helps us keep it going. Thank You.
The following two tabs change content below.
Tonya is a pediatric Occupational Therapist, and loves creating things to work on skills and solve problems.