Spring is here and bugs
are fun. I found these bug boxes at the dollar spot at Target, and they had packages of bugs too.
I put the bugs into a pop up tunnel, and had the students crawl in, get a bug with tongs or pinch clips, and bring it out to put it in the bug box. Other times we did this activity on the table by just picking up the bugs with the tongs and putting them into the box.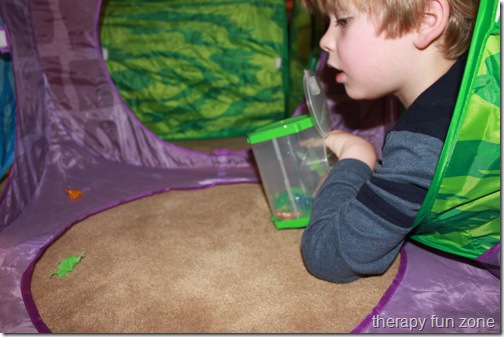 You could incorporate a scooterboard by putting the bugs all over the floor and go collect them on the board.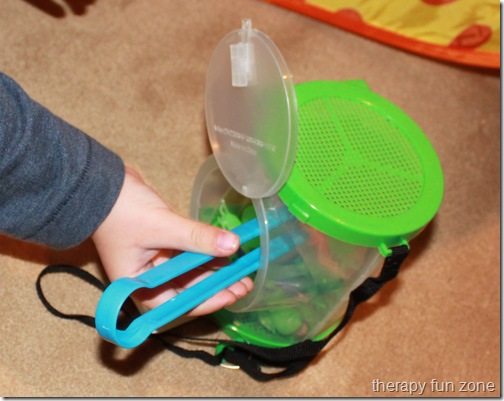 Lots of fun potential with bugs.
Materials:
Bugs
bug box
Tongs or pinch clips
Optional pop up tunnel or scooter board
Skills:
Fine motor
Hand strengthening
Sensory motor
Motor planning
Upper extremity strengthening
Looking For More? Try these categories
The following two tabs change content below.
Tonya is a pediatric Occupational Therapist, and loves creating things to work on skills and solve problems.
Latest posts by Therapy Fun Zone (see all)