Fireworks Coloring to Practice Writing Lines
Fourth of July is this week, and what better way to practice writing different types of lines than drawing fireworks.  You can make fireworks out of different colors, and make squiggly lines, straight lines, curly lines, circles, and spirals.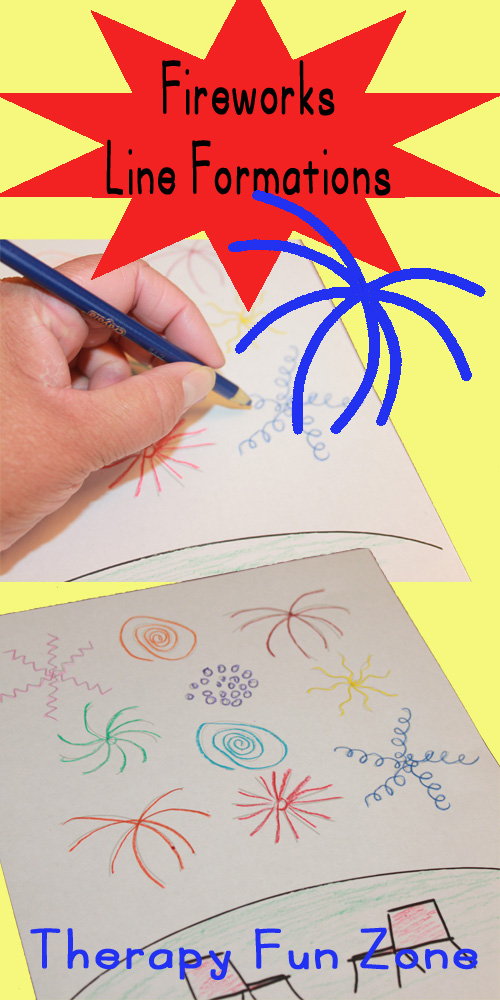 You can use colored pencils to color the fireworks.  I recommend that you use broken crayons and hold multiple colors in your hand at the same time.  That way you can work on in-hand manipulation while you are practicing the lines.  Check out my other post about practicing in-hand manipulation using broken crayons.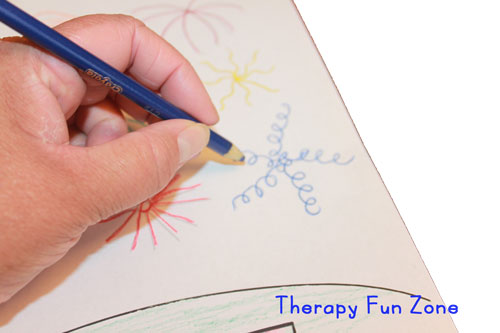 I have created some printables for you to use to trace the different fireworks lines, one printable with just white, and one with a bit of color on it.
Materials:
Skills:
Fine motor
handwriting
in-hand manipulation

The following two tabs change content below.
Tonya is a pediatric Occupational Therapist, and loves creating things to work on skills and solve problems.
Latest posts by Therapy Fun Zone (see all)