I just had to share this in a post because I am very happy with how it turned out.  I designed this bag on Zazzle, and I think it is so cute.  I ordered the small budget tote, but I like it so much that I am going to order one in the larger size too.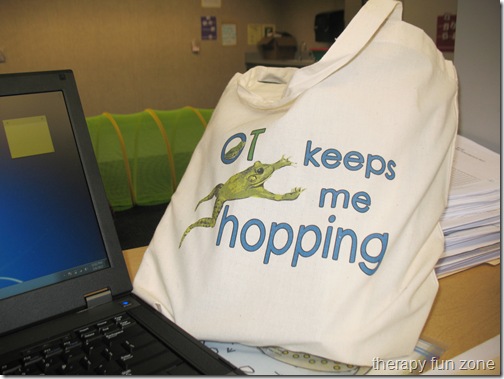 It's great for OT month which is coming in April.  The little bag is only $10, and it is the perfect size for me to carry my folders and pens into a school when I don't need to bring very much.  I am going to get the bigger bag for when I do need to bring a lot.
Just wanted to share (because it makes me happy:).