Have you seen comments about pinterest and wondered what it was?
Pinterest is a Virtual Pinboard.
It lets you organize and share all the projects and activities that you find on the web. It is a way to help you organize your inspiration.
Best of all, you can browse pinboards created by other people. Browsing pinboards is a fun way to discover new things and get inspiration from people who share your interests.

I made a static reference page about pinterest to make it easy to find, and you can click on the picture to get to my board.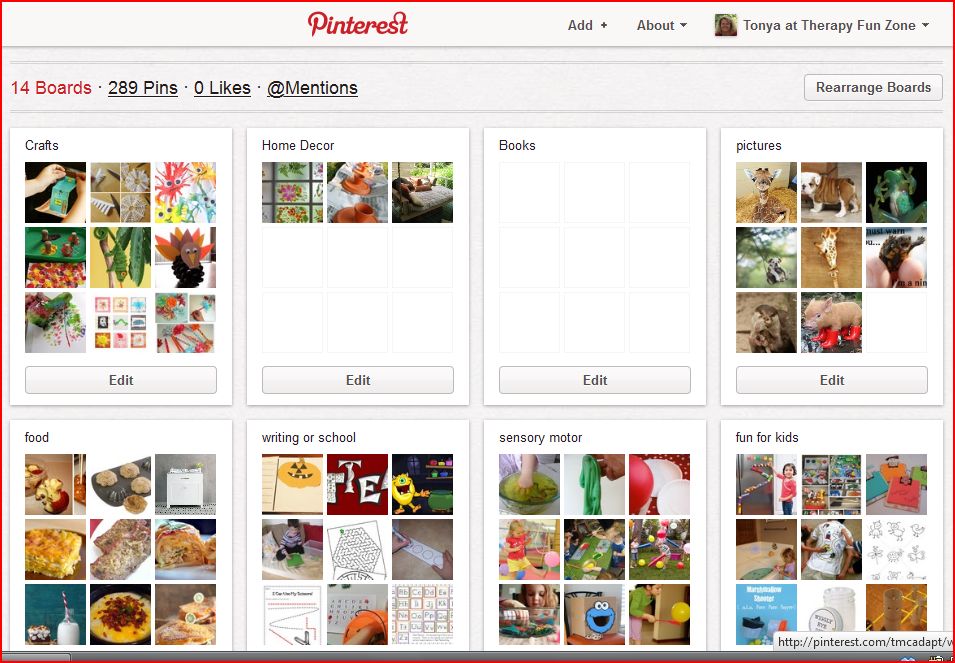 Pinterest really is a great reference tool.
Looking For More? Try these categories
The following two tabs change content below.
Tonya is a pediatric Occupational Therapist, and loves creating things to work on skills and solve problems.
Latest posts by Therapy Fun Zone (see all)