Using tiny toys (Zinkies) as fine motor manipulatives
I love tiny toys to use when working on fine motor skills, and the cuter the better. Even better is when they come with little places to put the toys. For example, this little train play set
, which are smaller than Squinkies, came with a little train to put the little animals into. It is too cute, and they are so small that it really challenges those fine motor skills. I wanted to get all of the play sets because they are so tiny and cute, but I limited myself to just one.  Some of the other sets are an airplane, bird house, sunflower, teacups, mushroom, and blocks.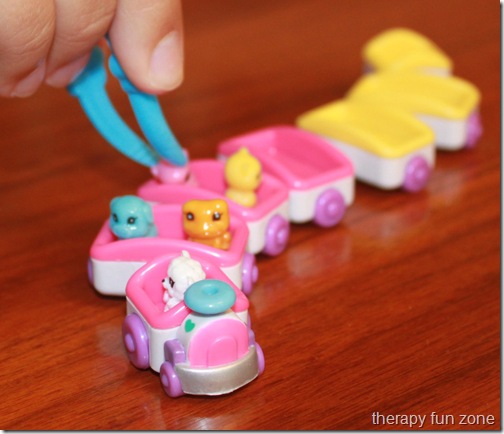 The set came with its own little tweezers to pick up the animals, and the tweezers are a great size for working on that fine control. I have some of the Squinkies as well, but the Zinkies are even smaller, so I couldn't pass them up. I might even get another set just to have more of the tweezers.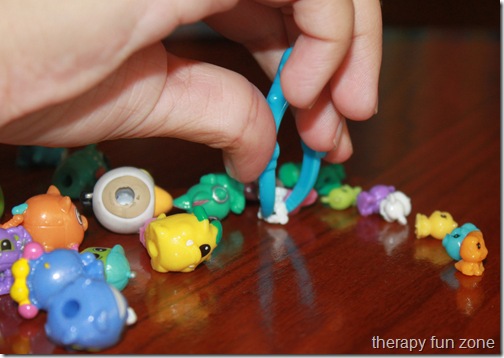 In the above picture, the Squinkies are on the left, and the Zinkies are on the right to give a comparison of their sizes.  The picture below is a Squinkie.  These are great little toys to use with chopsticks as well as the little tweezers.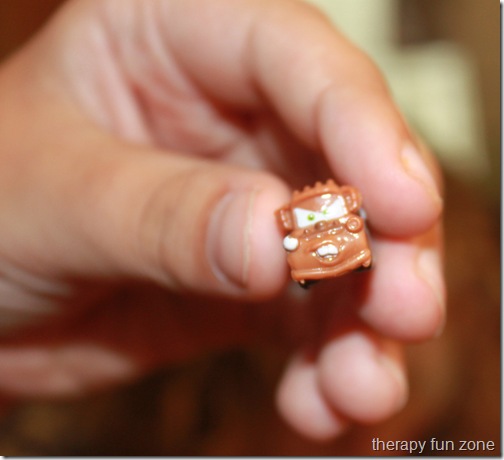 Materials
Skills: