One of my absolute favorite activities with young kids is playing with fun foam shapes on a mirror. It works well in the bathtub, shower, or on a glass door too. You spay the glass surface with water (great squeezing activity) and then the foam shapes will stick to the glass.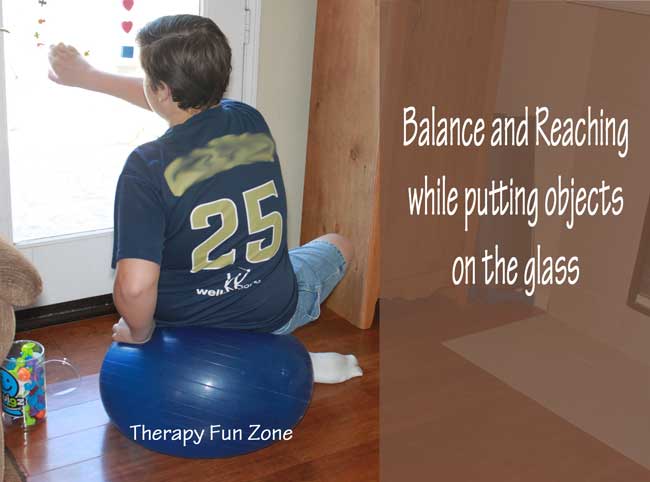 I will often have the kids work on balance and crossing mid-line while reaching at the same time. We can sit on a bolster, ball, or t-stool and reach across your body to the ground to get the next foam shape to put up. You can also work on squatting, half-kneel and standing.  In the gym I usually use a mirror, but when I am at a child's house, often we use a glass door.
You could match colors, numbers, alphabet, or shapes while working on shoulder strength with reaching up high.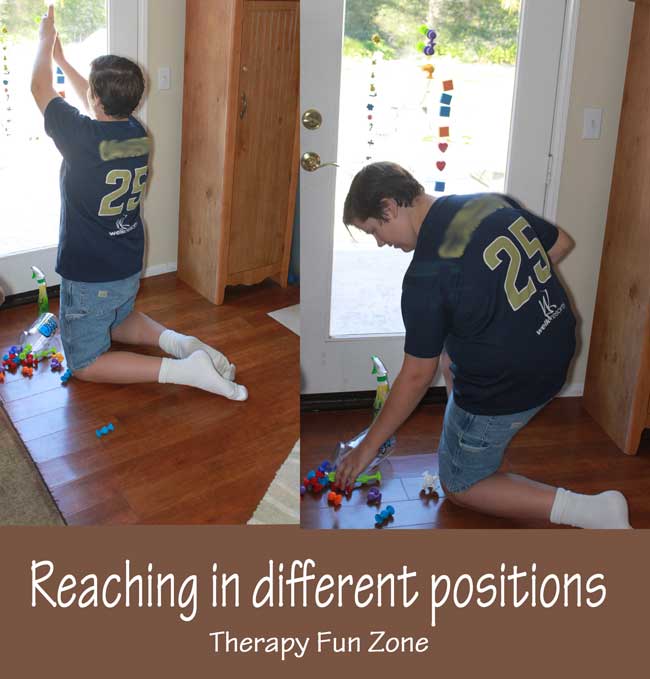 I use all kids of objects to place on the glass, as long as they can stick.  We do foam shapes, I have some little foam bug shapes which are great for fine motor skills.  Squigz
are also a perfect tool for placing on the glass and they target some great skills when playing with them.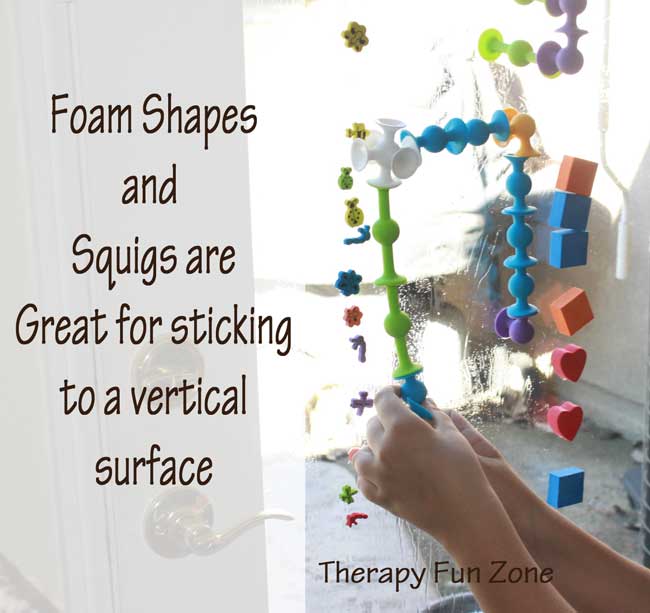 Materials:
Squirt bottle
Glass surface
Fun foam shapes or Squigz
Skills:
Reach and grasp
Balance
Crossing midline
Upper body strength
Fine Motor
bimanual
Looking to find printable activities? You can find them in the community shop



**** I often will link to things on Amazon. These are usually affiliate links that will pay me a couple of dollars if you happen to buy something while there. Any money made through the Amazon links goes back into this site and helps us keep it going. Thank You.
The following two tabs change content below.
Tonya is a pediatric Occupational Therapist, and loves creating things to work on skills and solve problems.