One of my absolute favorite activities with young kids is playing with fun foam shapes on a mirror. It works well in the bathtub, shower, or on a glass door too. You spay the glass surface with water (great squeezing activity) and then the foam shapes will stick to the glass.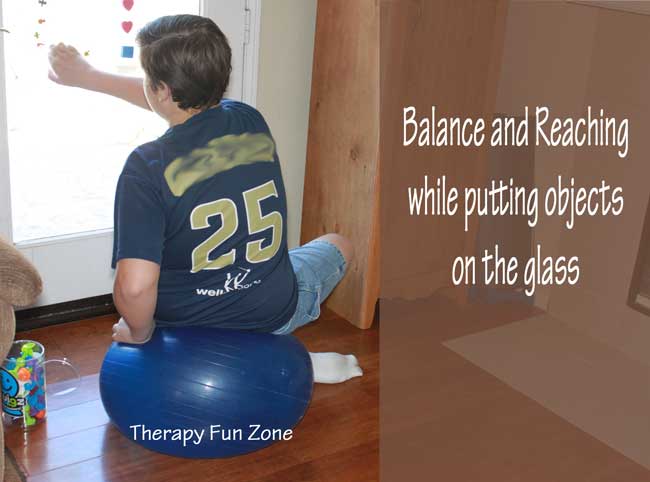 I will often have the kids work on balance and crossing mid-line while reaching at the same time. We can sit on a bolster, ball, or t-stool and reach across your body to the ground to get the next foam shape to put up. You can also work on squatting, half-kneel and standing.  In the gym I usually use a mirror, but when I am at a child's house, often we use a glass door.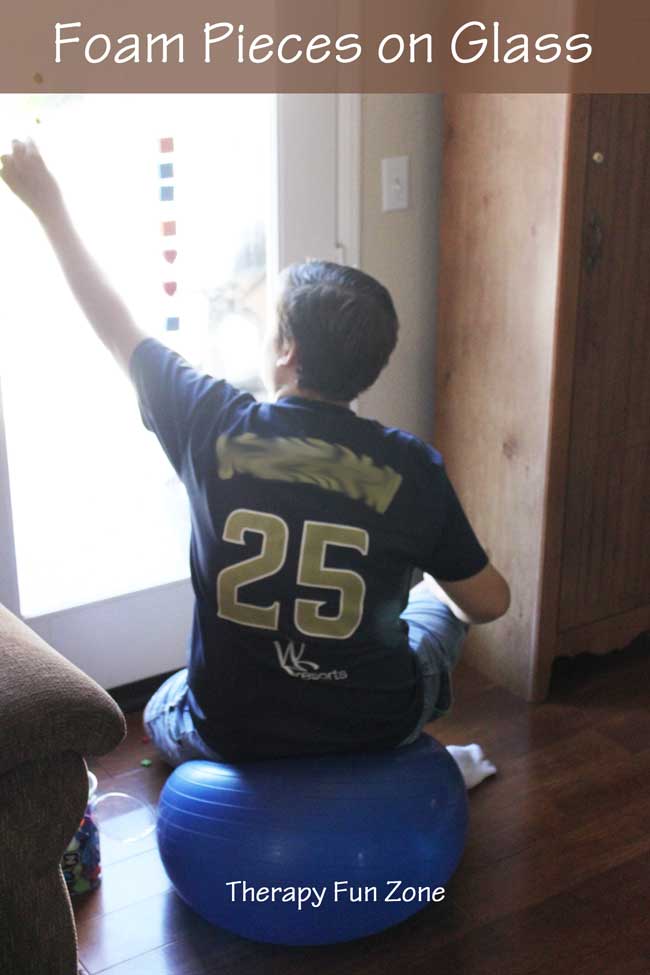 You could match colors, numbers, alphabet, or shapes while working on shoulder strength with reaching up high.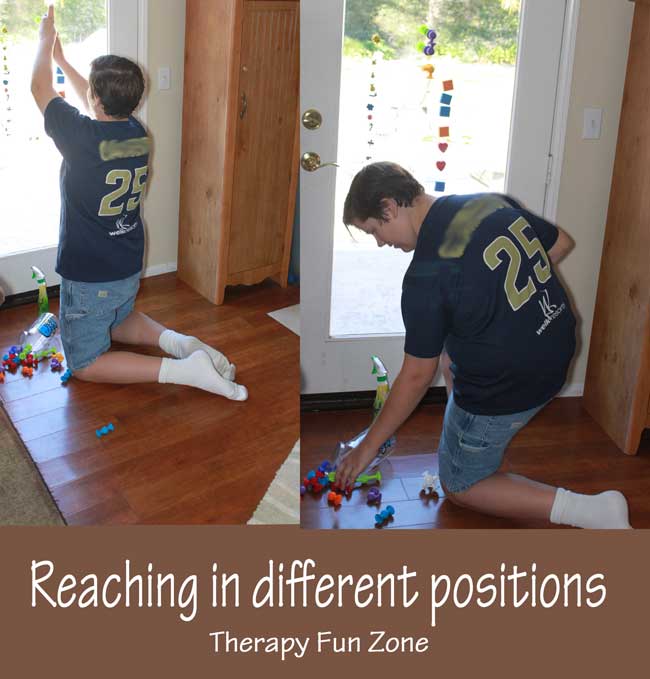 I use all kids of objects to place on the glass, as long as they can stick.  We do foam shapes, I have some little foam bug shapes which are great for fine motor skills.  Squigz
are also a perfect tool for placing on the glass and they target some great skills when playing with them.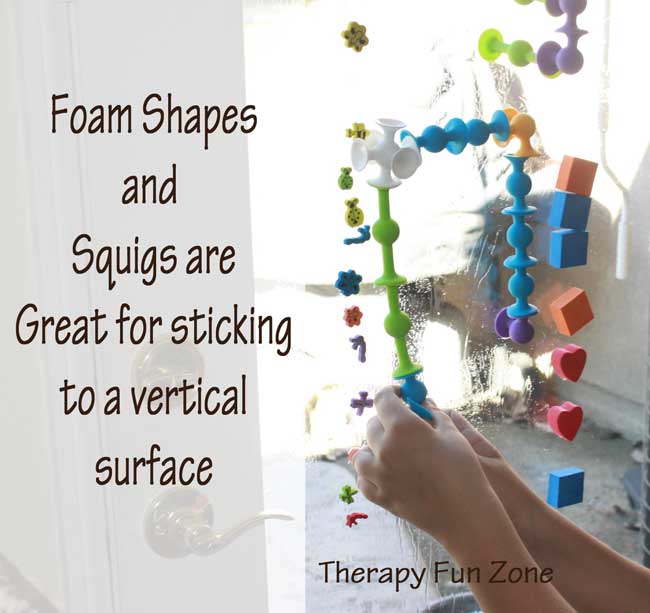 Materials:
Squirt bottle
Glass surface
Fun foam shapes or Squigz
Skills:
Reach and grasp
Balance
Crossing midline
Upper body strength
Fine Motor
bimanual

The following two tabs change content below.
Tonya is a pediatric Occupational Therapist, and loves creating things to work on skills and solve problems.
Latest posts by Therapy Fun Zone (see all)