When working on visual perceptual skills, placing body parts on Mr. Potato head can be a great tool. The real Mr. Potato Head is great for working on fine motor and visual perception, but sometimes you want a smaller and simpler activity.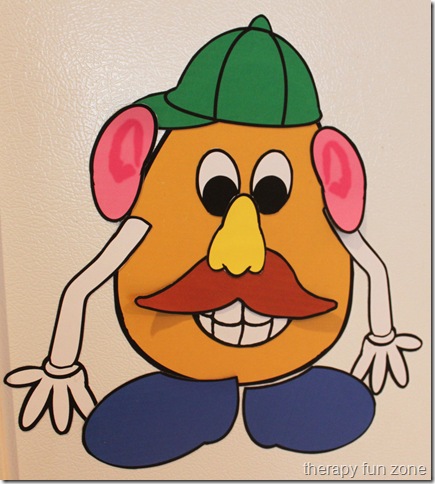 Meet flat potato head. I made some potato head parts on the computer and printed them out on magnet paper. Copying a facial pattern can be more natural than copying shapes patterns. I have some other magnetic shape patterns that I made last year.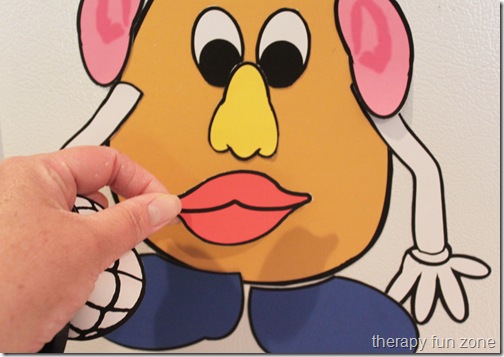 Here is the potato head parts to print out if you would like to play with the flat potato head too.  You could also just print out the parts and have students cut them out and glue them together to make a potato head.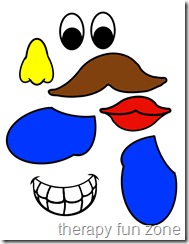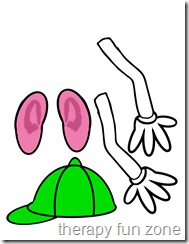 Materials:
Skills:
Fine motor
Visual perceptual
Save


The following two tabs change content below.
Tonya is a pediatric Occupational Therapist, and loves creating things to work on skills and solve problems.
Latest posts by Therapy Fun Zone (see all)