Shoe Tying Printable Practice Shoe
When practicing shoe tying, it is best to have the shoe sitting in front of the child either on the floor or the table. I don't always have a shoe with me (I have been known to take my own shoe off to use for practice), so I made a shoe printable and attached it to a small box that can sit in front of the child who is practicing.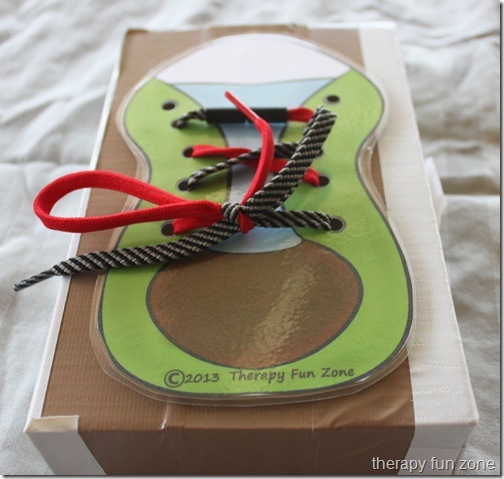 I also use different types of laces to practice, so I printed out several of the little shoes, laminated them, punched out the holes for the laces, and put Velcro on the back so that I could Velcro the different ones to the box top, depending on which one I wanted to use with that particular child.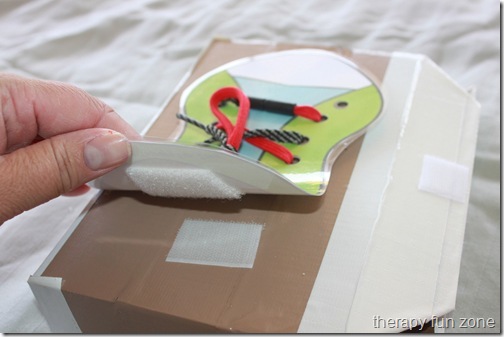 I have one with two different color of laces, one with wire ribbon, and two plain white ones with dots on them to help the kids know where to hold the laces. The little box is the perfect size to store the different shoes in.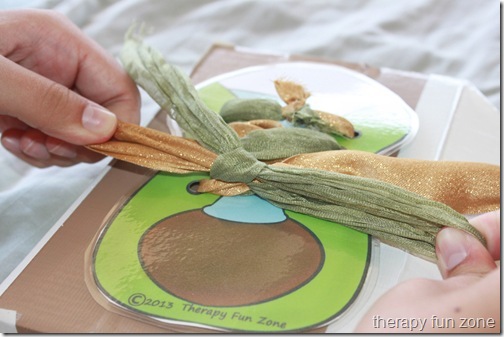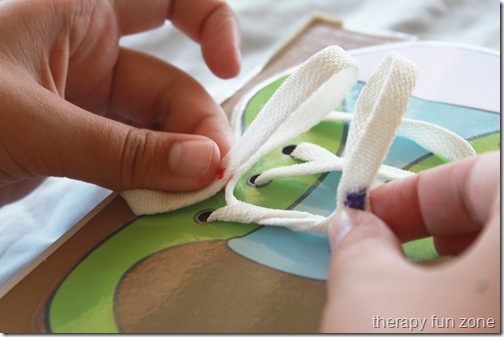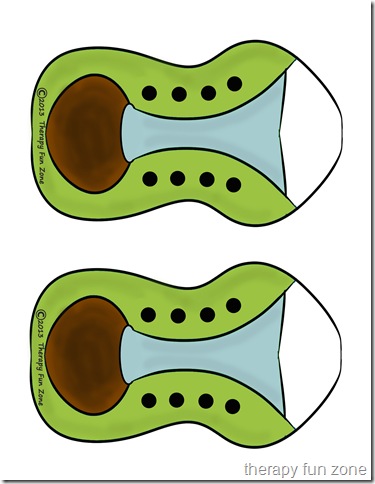 Next week I have a post with techniques to use when practicing tying shoes.
Materials:
Skills:
Fine motor
visual perception
bimanual
visual motor
Interested in winning the two colored laces in my pictures?  They are by Tying Is a Snap, and I am giving away a set of them.  Enter to win.
a Rafflecopter giveaway