Balancing Bugs on a Leaf for Fine Motor
Here is a cute little activity that combines in hand manipulation with fine motor control to place objects in just the right place. I made some leaves, printed them on cardstock, and laminated them to give them more strength. Then I balanced the leaf on a little cube
. It is like the leaf is floating in the water.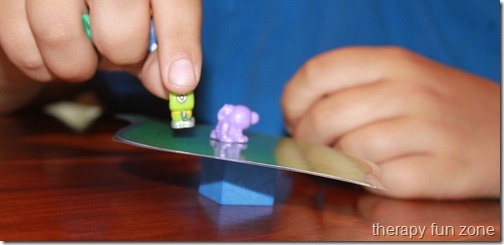 Then the students have to pick up small bugs
, or squinkies
and place them on the leaf one at a time, trying to place them so that the leaf doesn't tip over. I made it harder by holding all of the little pieces in the hand at one time, and having to move them one by one to the fingers to place them on the leaf.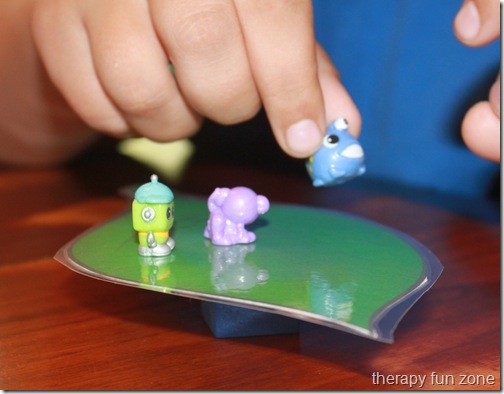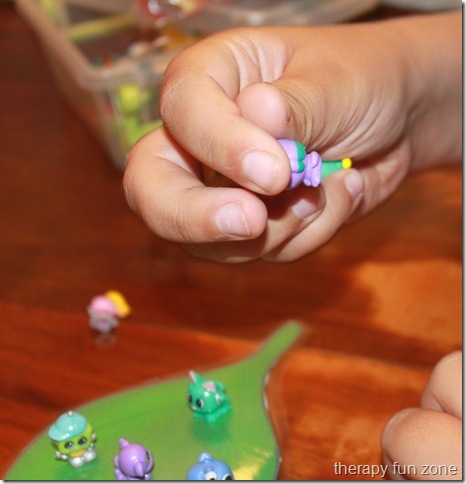 You can print out one leaf per page, or two leaves per page.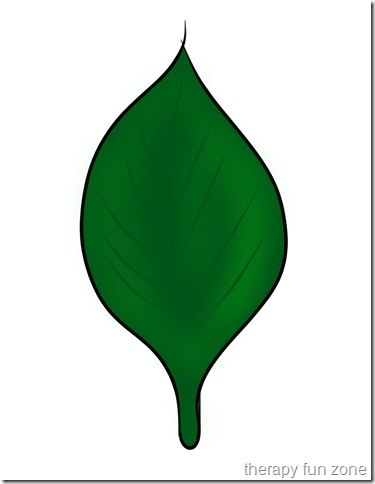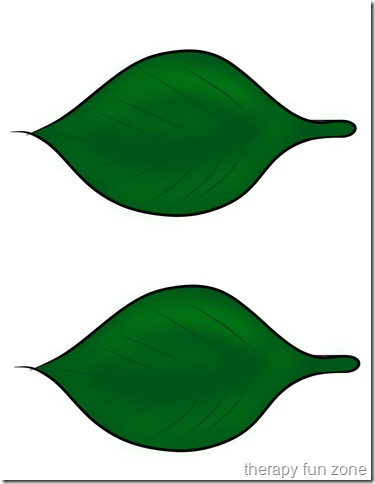 Materials:
Skills:
Fine motor
In hand manipulation
Fine motor precision
Save


The following two tabs change content below.
Tonya is a pediatric Occupational Therapist, and loves creating things to work on skills and solve problems.
Latest posts by Therapy Fun Zone (see all)