Using Little Magnets With Games for Fine Motor
I found these little magnets that are perfect for working on fine motor skills while playing games. I used the games from my clothespin games, and put them on a cookie sheet instead of the clothespin frame.  Then the magnets can be used as the game pieces. Here are posts about the games, and here are the games in the shop.
These magnets are very strong, and have resistance when moving the pieces. I also used them to move around the paths on the pencil adventures. I used a little metal ball under the pencil adventure and moved the magnet along the top of the path.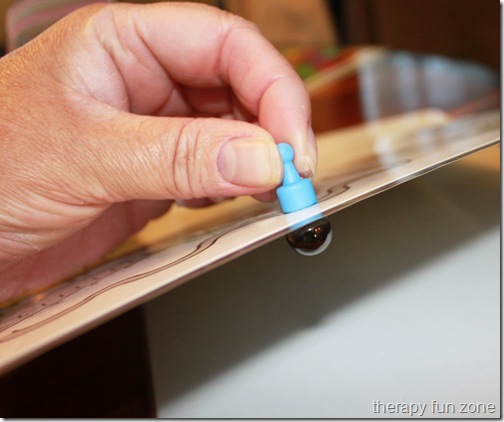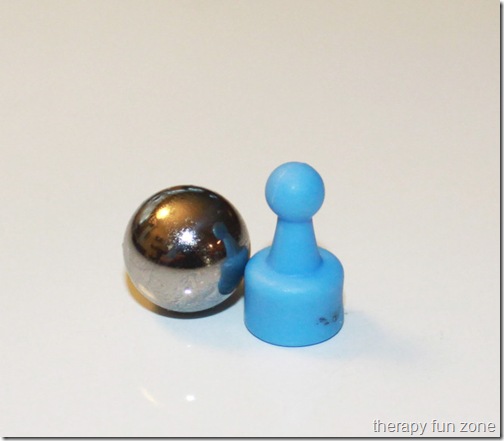 I bought these magnets
Save