This can be a wild bouncy ball activity. Be prepared to chase balls everywhere.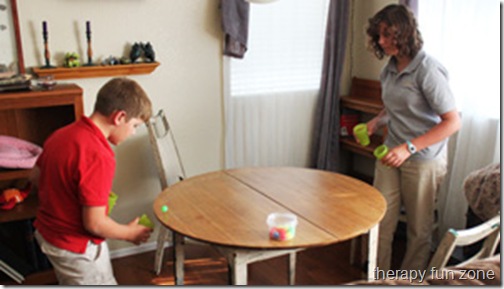 You stand at one end of a table with the client at the other end. You then roll Bouncy Balls
one at a time across the table, and the client has to catch them in a cup as they roll off of the table.  If you have more than one person at a time, they can do the activity together.  This would be a great game to co-treat with Physical Therapy too.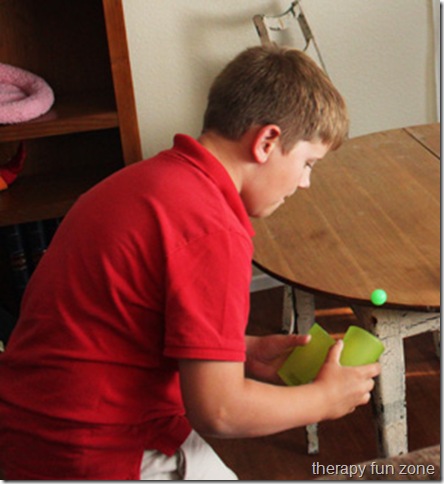 This activity works on visual convergence and visual tracking while watching the balls come toward you. It can be hard to catch the balls depending on how fast you roll them, which works on motor control and motor speed.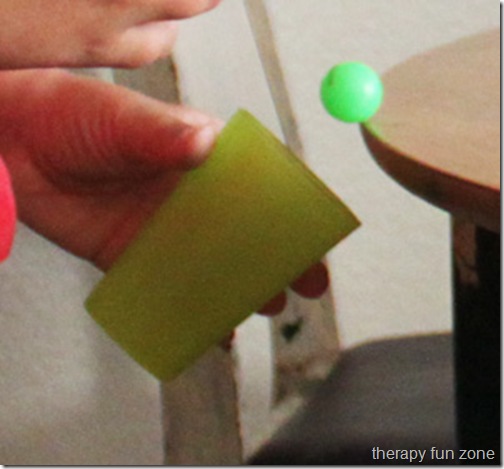 You can use one cup or two cups, and require the balls be caught with a particular hand. This can work on crossing midline and encourage use of an involved arm.
Materials:
Bouncy balls
Cups
Table to roll the balls on
Skills:
Visual convergence
Visual tracking
Crossing midline
Upper extremity motor control
Upper extremity motor speed
Use of involved upper extremity