Guest Post: Conversation Heart Bingo
Here is an easy bingo game for some Valentine's Day fine motor fun.  This activity was submitted by Barbara Bailey.  Make the dice by fastening corresponding colors to a wooden or foam cube.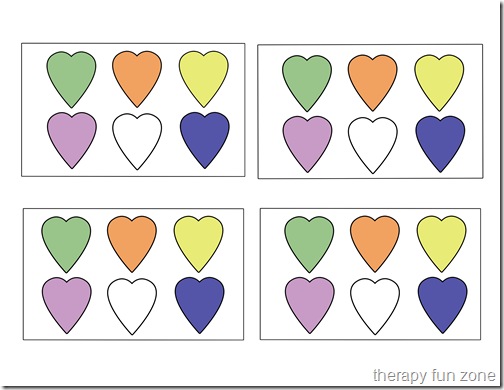 To play the game, pour candy hearts into a paper plate.   Each player roles the dice and uses either a pickle picker, strawberry huller or tongs to grab a heart and place it on her card.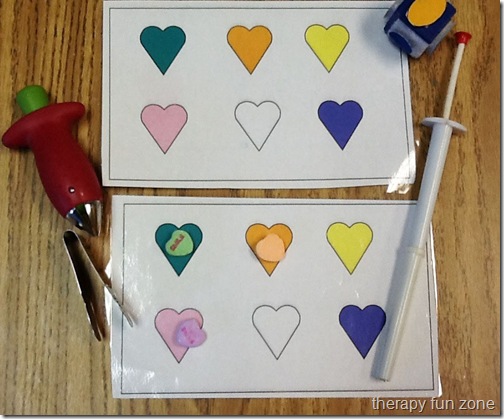 Materials:
candy conversation hearts
tongs, tweezers, strawberry huller, chopsticks
Skills:
visual perceptual
fine motor