Learn with Play-150 plus activities for fun and learning
There is a new activity book launching and I am one of the 95 authors.  It is co-authored with 94 amazing bloggers from the Kid Blogger Network, and this book is a resource like no other.
The book has over 150 activities that range from baby to Kindergarten.
Learn with Play
150+ Activities for Year-round Fun & Learning. A GIANT COLLECTION OF HANDS-ON KIDS ACTIVITIES.
This book would be perfect to have on hand to inspire the fun and creativity that is so important in activities that are done with children.  It is a fun mix of hands-on fun with learning, celebrating, and appreciating family time.
You can expect a mix of the follow ideas:
Fine Motor Skills
Sensory
DIY Toys
Play Recipes
Busy Bags
Imagination Play
Color Learning
Math
Shapes
Science
Literacy
ABC
Life Skills
Area Organization
E-book $14.95
Or purchase at Therapy Fun Store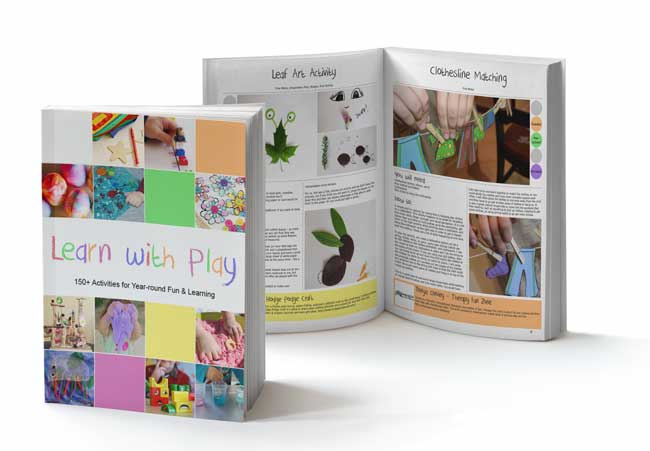 The following two tabs change content below.
Tonya is a pediatric Occupational Therapist, and loves creating things to work on skills and solve problems.
Latest posts by Therapy Fun Zone (see all)