The wheelbarrow walk is a great upper extremity strengthening activity. You can make it easier or harder depending on where you put your hands that are holding their legs. Holding at the hips is the easiest position for the client, and at the ankles is the hardest. You can then hold anywhere in between to get the best results.
To make a game out of wheelbarrow walking I put a puzzle at one end of the mat or room, and the puzzle pieces at the other end.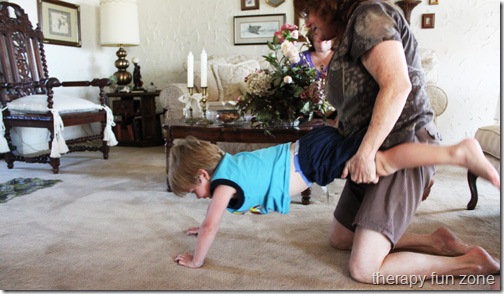 You start at the pieces side, pick out a piece and put it in their pocket or on their back. Then the client has to wheelbarrow walk down to the puzzle end, fish the puzzle piece out of the pocket and put it in the puzzle. Go back for more pieces until the puzzle is finished.
It takes visual perception for the puzzle, and upper extremity motor control to get the puzzle piece in and out of a pocket.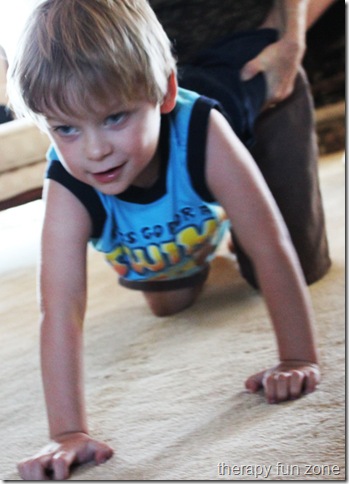 Materials:
Skills:
Upper extremity strength
Visual perceptual
Upper extremity motor control
Heavy work
Proprioception