Tinkertoys
are a construction toy that uses sticks and wheels. The wheels have holes in them for the sticks to go into. There are multiple holes for multiple sticks and positions.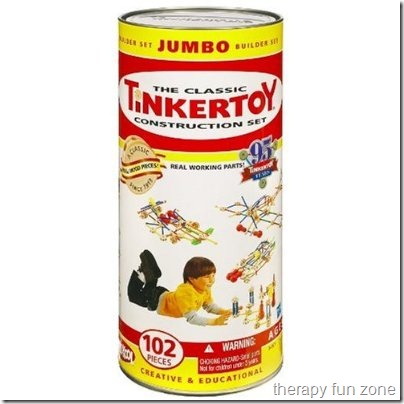 It is almost like doing pegs with a purpose, except that with tinkertoys you use both hands to put the pieces together rather than one hand to put a peg in a hole.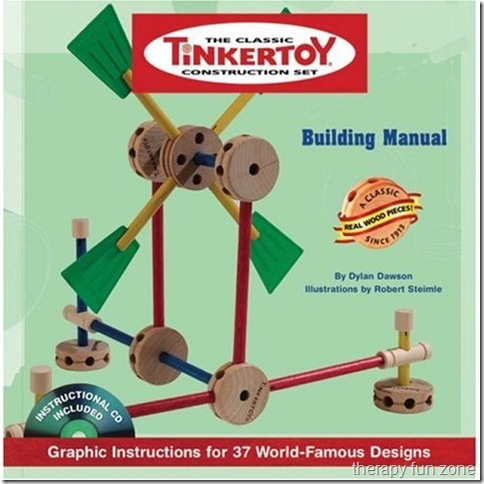 The ends of the sticks have notches in them that flat pieces can go into as well. This adds to the construction ability and to the motor movements needed. It requires fine motor control and visual perceptual skills to put the sticks into the holes.
Skills:
Fine motor
Bimanual
Visual perceptual

The following two tabs change content below.
Tonya is a pediatric Occupational Therapist, and loves creating things to work on skills and solve problems.
Latest posts by Therapy Fun Zone (see all)