Fine Motor Coordination Speed
We talk a lot about doing fine motor activities and there are a lot of them available. Another aspect of motor ability though is the speed of the motor response. I can see a student's motor response speed when we play the game with the balls and cup. I roll small bouncy balls across a table and the student has to catch them in a cup as they roll off of the table. The ball and cup game is great fun for the kids, and they can really practice the speed of their responses as I grade it by the directions that I roll the balls, and the speed that I roll the balls.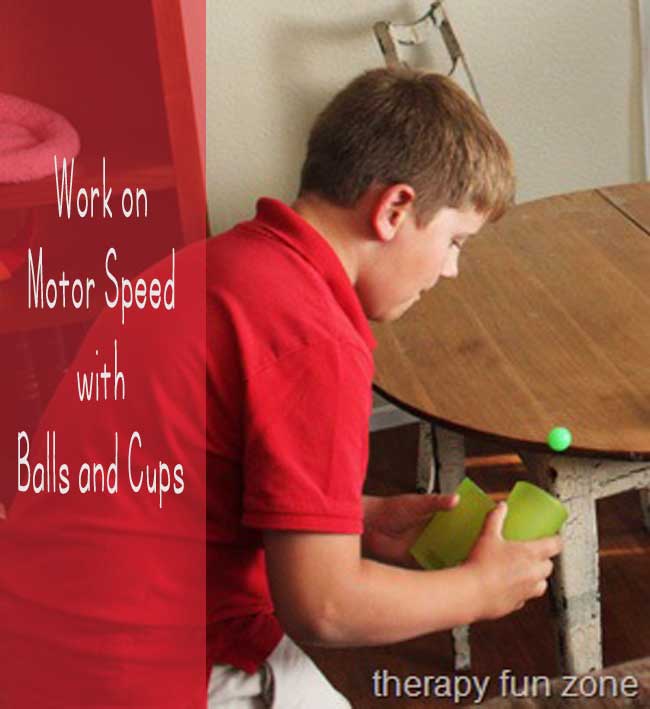 Another activity that works on fine motor speed is Speed Munching. This game uses colored beads and either a container or a Munchy Ball
. You tell the student the color of the bead to pick up, and then they pick up only that color as fast as they can. You can modify the fine motor difficulty by starting out easy and have the students pick up one at a time and place it in the container or Munchy Ball. As the student gets faster at it, you can make it harder by adding in-hand manipulation. You have the student pick up 5 of the same color while squirreling each one into their hand before picking up the next. This will be very slow for students that have difficulty with in-hand manipulation, but will be easy and fast for those who find in-hand manipulation easy.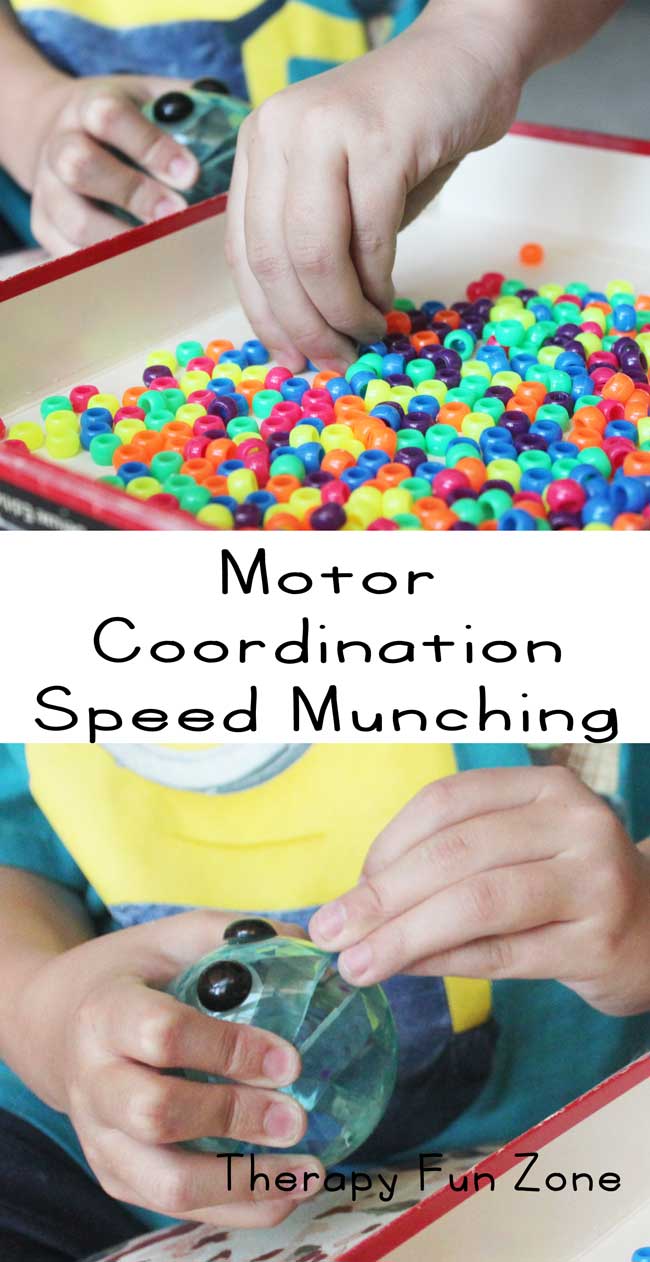 Once they have the right number in their palm, then they need to place them into the container or Munchy Ball one at a time. I will also use a color dice and number dice to randomize how many they have to pick up of a specific color.
What activities do you like to do to work on fine motor speed?
Materials:
Skills:
Fine motor speed
In-hand manipulation
Hand strength
check out some other fine motor activities that you can do with munchy ball.
Save
Save
Save


The following two tabs change content below.
Tonya is a pediatric Occupational Therapist, and loves creating things to work on skills and solve problems.
Latest posts by Therapy Fun Zone (see all)