Rolling Cart with Drawers
I feel like I have tried all of the different storage options to take my OT stuff from school to school. I have done a rolling crate, shoulder bags, ziplock bags, backpack, etc. Last school year I got fed up with digging at the bottom of my bag/cart to find what I wanted to use, and I wished that I could just open a drawer and pull out my activity.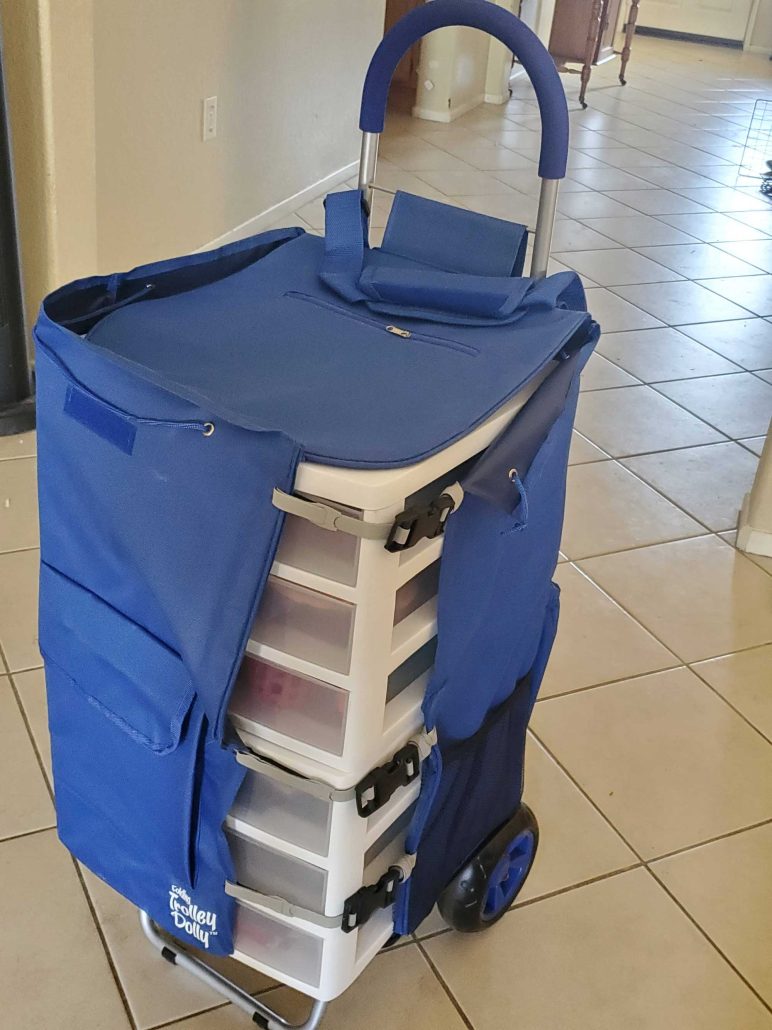 I thought about what I wanted and realized that I would have to create it myself. I got a rolling shopping trolley on Amazon that had an attached bag. I bought two plastic drawer sets with 3 shallow drawers (12 x 12) each at walmart. I then had to cut down on the front corner edge and the front and side of the bottom of the attached bag in order to open up the attached shopping bag to place my drawers onto the trolley base. I used velcro straps to strap each set of drawers closed and attached buckle straps to the open fabric of the attached shopping bag and wrapped it around the drawers and buckled it shut. I can fold the handle down so that it fits into the hatchback of my car. I do have to be careful to grab it from the trolley base when lifting it in and out of my car as the drawers will lift off separately if I grab them.
I really love being able to open a drawer and grab an item out. I do carry a backpack for my paperwork and will put some big items in a bag if I want them, but the drawers fit my smaller everyday items and it is so convenient.
What is your favorite way of transporting your therapy items to classrooms?