One item that I now can't go to a classroom without is a zippered bag. I keep my manipulatives and markers etc in their own zippered bags, but I also use them for therapy. If you put a preferred item into a zippered bag, then it is motivating for a student to try to open the bag. It can be a great activity on its own, and it can be a great pre-cursor to other activities.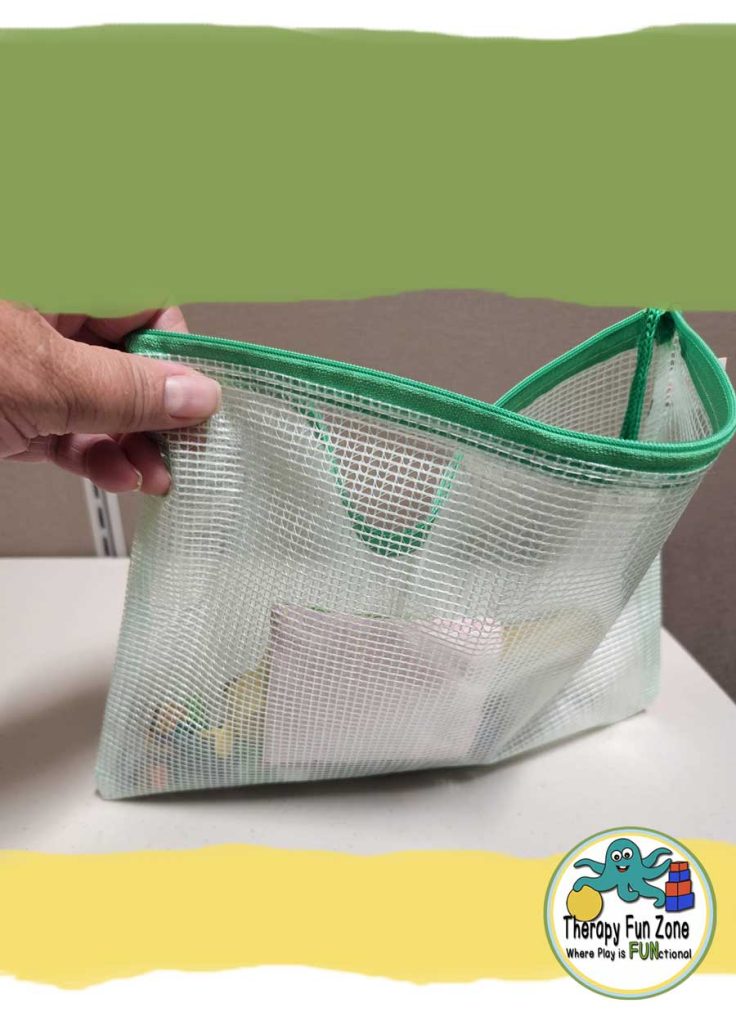 I love using zipper bags to work on bimanual hand skills and motor planning the direction to pull the zipper to get it open. Some kids struggle with holding the bag open with one hand while pulling items out of the bag with the other hand.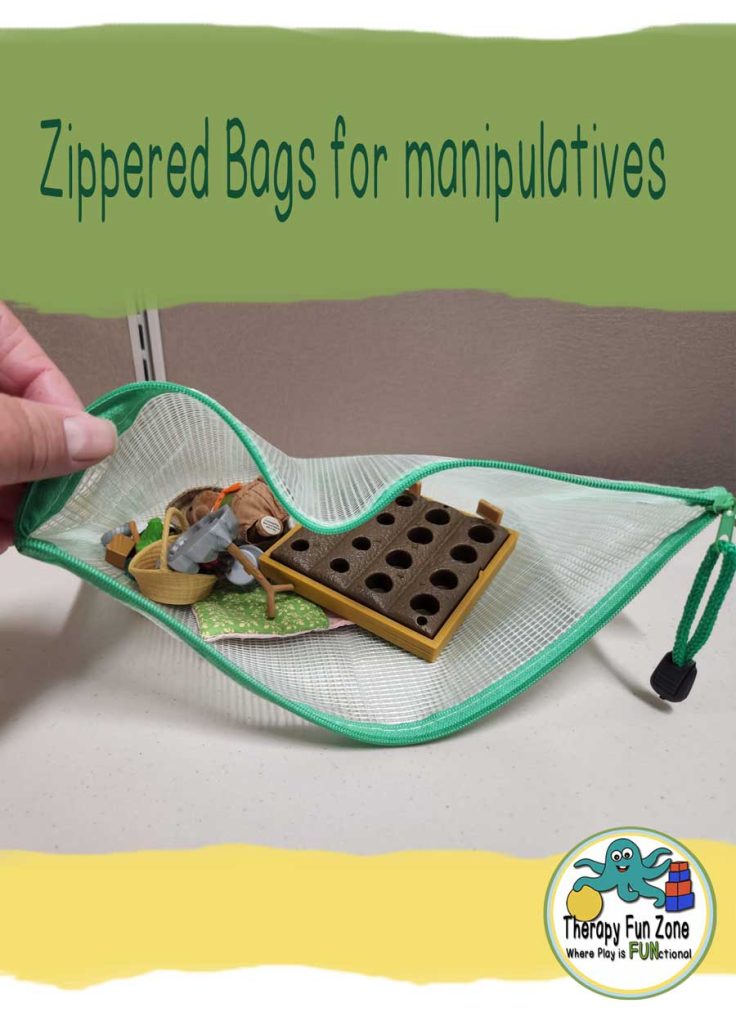 The zipper bags come in multiple sizes to fit a variety of different items. I get mine on Amazon, and I always have a couple in my therapy bag. 

The following two tabs change content below.
Tonya is a pediatric Occupational Therapist, and loves creating things to work on skills and solve problems.
Latest posts by Therapy Fun Zone (see all)