Writing OT notes digitally
This year I have been trying out writing my notes digitally and so far I really like it. It is great to have my notes available for me to look at right on my phone without having to carry files or notebooks with me. I have been using the secured school google workspace using google docs. I have created a file for each of my students in my google drive and then have a note in each file. I update my notes each day, and print it out after an annual IEP so that I can sign and file it in the hard file. I also print at the end of the school year so that I can file them and have them ready in case the student goes to another therapist the next year.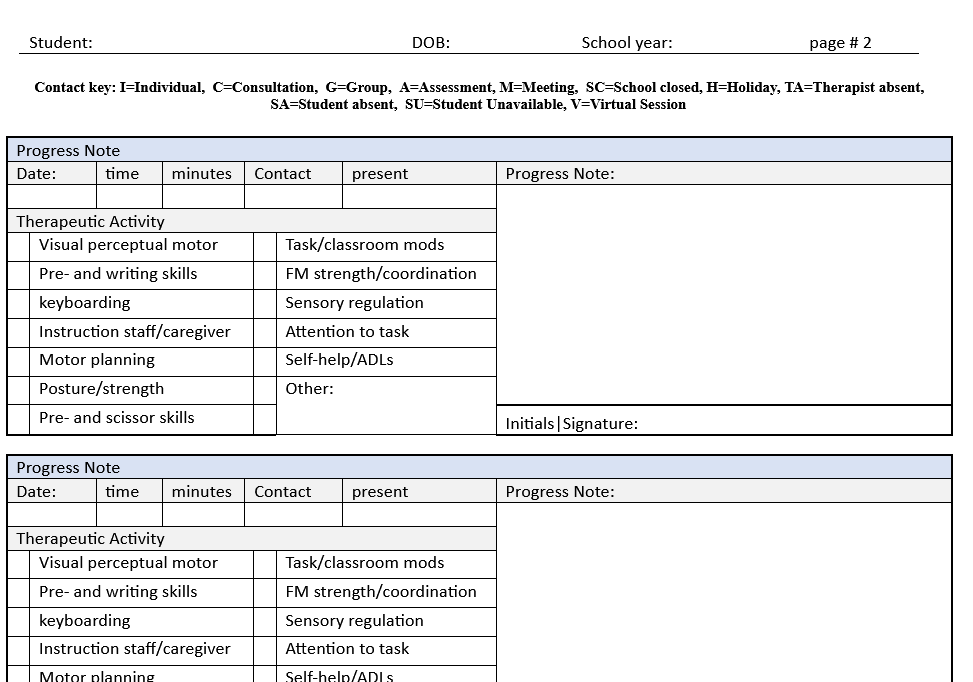 I have modified my regular OT notes to be google doc friendly and have added it to my OT management forms. As an email subscriber, you can download it here for a limited time. If you have purchased the management forms in the past, you should have a new link to download with this included. Let me know how it works for you.