Catch a Cloud and Pin it Down: Cloud Activities
I found this book called Cloudination at the AOTA conference, and it was such a simple and unique idea that would work well in some therapy situations. The book has pictures of clouds, and you draw what you see in the clouds with a dry erase marker. The book is simple, but has potential for inspiring creativity, working on visual perception, and fine motor skills with drawing.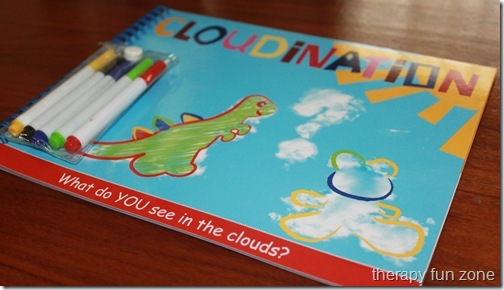 I made some extra activities that go along perfectly with the cloud book.
Activities that I made: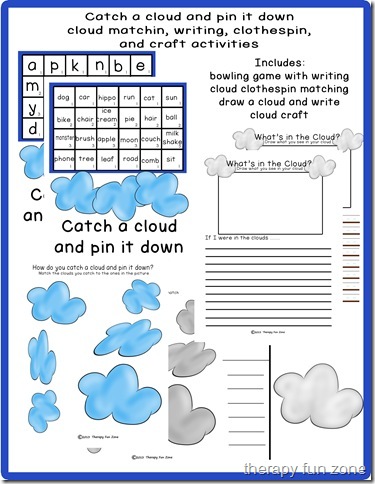 Cloud Craft
The cloud craft is a cloud printed on the base paper, or you can have the kids draw their own cloud on the base paper. Then you have to glue cotton balls onto the cloud. You can use the lines to the side to write about clouds.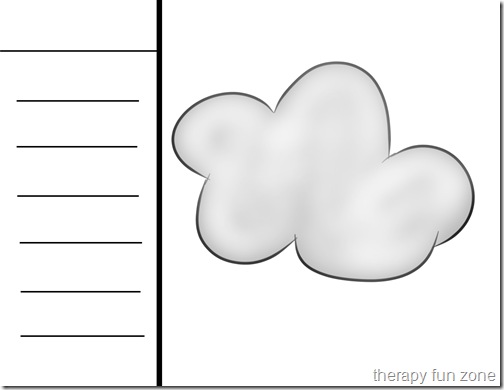 Writing activity
The writing activity can be done outside using real clouds, or they can use the cloud book. You draw a picture of what is in your cloud, and then write about what if you were in the clouds.
Cloud Bowling Game with Clothespin Cloud Matching
This bowling game is similar to the monster bowling and the sea animal bowling, but with clouds. The big difference is the Clothespin Cloud Matching part. There are 6 clouds on a paper of different shapes and sizes. You have to roll the marble down the bowling lane, write a word or letter, and pick a cloud. Then you have to match the cloud to your paper and clip it on with a clothespin. You can use magnets or pins to pin them on as well.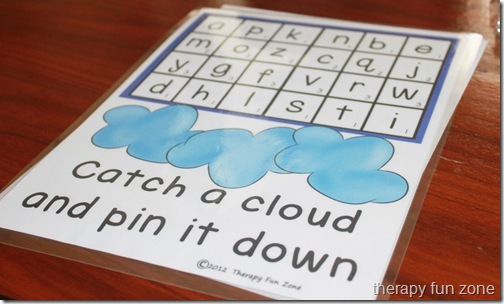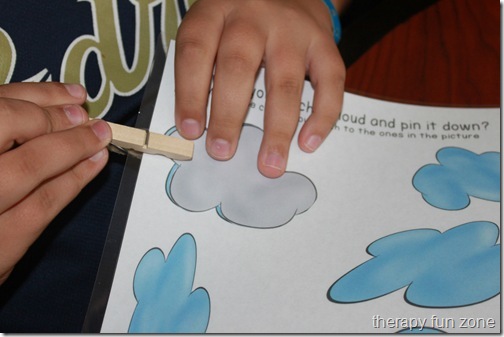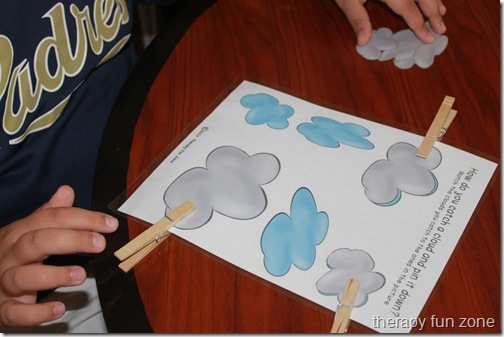 Materials
Skills:
Fine motor
Visual perception
Save


The following two tabs change content below.
Tonya is a pediatric Occupational Therapist, and loves creating things to work on skills and solve problems.
Latest posts by Therapy Fun Zone (see all)