Wikki Stix for fine motor and writing
Wikki Stix, in case you haven't heard of them, are string that are covered in colored wax. They are bendable, sticky, but easily pulled apart, and can bring hours of entertainment. In fact, I am not sure what category they fit in because they are a handwriting activity, but they are also a craft, and they are a toy as well as a fine motor activity.
Wikki stix
have been around for quite a while, but you can also get ones called Bendaroos
, which are the exact same thing.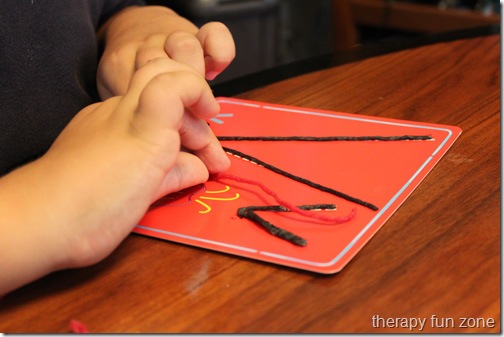 Many therapists will use Wikki Stix to practice forming letters. They give you a multi-sensory approach with three dimensional capabilities. You can get a set of Wikki Stix that come with letter cards
or number cards, and you shape the Wikki Stix onto the card in the shape of the letters. This can be a visual perceptual challenge as well as a fine motor challenge.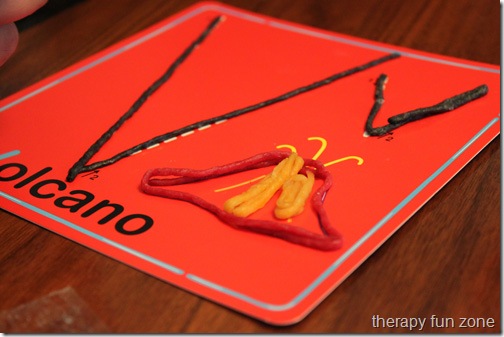 You can also get cards that have animal or object shapes
to copy, and there are craft instructions for making three dimensional bugs
and other objects. These are more challenging to make.
The great thing about Wikki Stix is that they are re-useable. The pieces easily separate from the laminated cards, a table top, or each other.
Skills:
Fine Motor
Handwriting
Visual Perceptual
motor planning
crossing midline
bimanual