When playing dominos in therapy, we don't usually play the game of dominos
. Instead we line them up to knock them over. Lining the dominos up on end requires fine motor precision in getting them to stay in place. It also takes eye hand coordination and visual perceptual skills to get the dominos lined up properly. Then the fun part is knocking them over and seeing them fall down in a row. You can make it simple or detailed by how you line them up.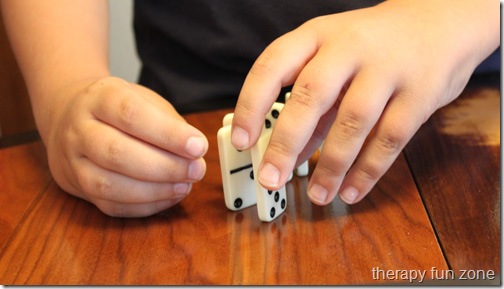 Regular dominos could be challenging for some people as well depending on the level of motor control and visual perceptual skills that are being used. You have to be able to visually find the matching number dots on the domino, and be able to physically place it in the right space when playing.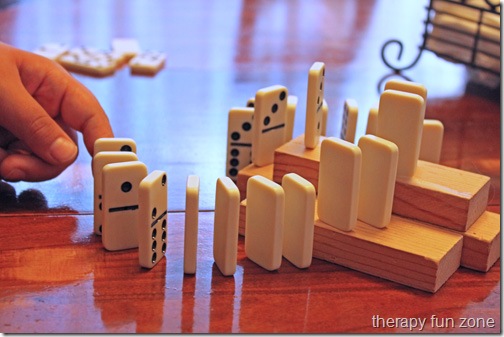 You can modify the game to force crossing midline and reaching overhead, depending on where you place the dominos that are being used.
Materials:
Skills:
Fine motor
Visual perceptual
Crossing midline
Upper extremity strength
Fine motor precision
Reach and grasp