Cute Christmas Tree Crafts
I have had a sad lack of holiday crafts here, so here is a quick post to show some pictures of some cute Christmas tree crafts that I saw in a classroom today.
The first one is made out of painted paper plates and then decorated.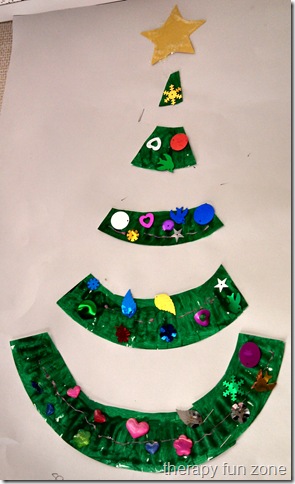 The next one is green triangles that are graduated sizes, and glued together to make a tree.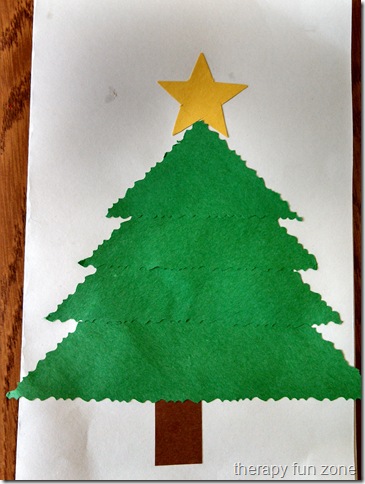 The following two tabs change content below.
Tonya is a pediatric Occupational Therapist, and loves creating things to work on skills and solve problems.
Latest posts by Therapy Fun Zone (see all)