Osmo Is an Amazing New iPad Tool For Real Life Object Manipulation
I just heard about this new iPad tool that looks like it will be amazing for therapy.  It is not yet available, but you can pre-order it for 50% off, and I heard that the pre-order price is available until June 22.  It is called Osmo (referral link).  Osmo is a tool that attaches to the ipad so that the objects that you play with in front of the ipad are recognized and the ipad can react to what you physically do.  I have no connection with this company, and just post about it because it looks really cool.  I have not tried it out as it is not available yet, but I did pre-order on for myself.
The Osmo comes with three games, tangram, words, and newton, and includes wooden tangram pieces and letter tiles.
From their site:
Tangram
Arrange tangible puzzle pieces into matching on‑screen shapes. Play with a friend or challenge yourself to more advanced levels as your handy‑work lights up with each victory.
Newton
Use your creative noggin and inventive objects like a hand‑drawn basket, grandma's glasses, dad's keys, or anything around you to guide falling on‑screen balls into targeted zones.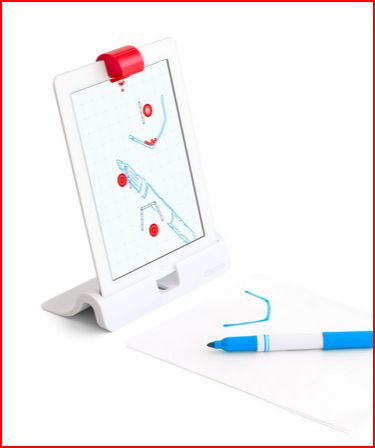 Words
Be the first to guess and spell out the on‑screen hidden word by tossing down real‑life letters faster than your friends. A related picture gives the clue.
Watch the video about Osmo.
Looking For More? Try these categories
The following two tabs change content below.
Tonya is a pediatric Occupational Therapist, and loves creating things to work on skills and solve problems.
Latest posts by Therapy Fun Zone (see all)