Movement Break with a Bungee Chair
I have kids in higher grades like middle school and high school who are in need of some extreme movement, but a trampoline or ball is not the right tool for them, and does not work in their setting.  These Bungee Chairs
give some good movement, and a student could still participate in class at the same time.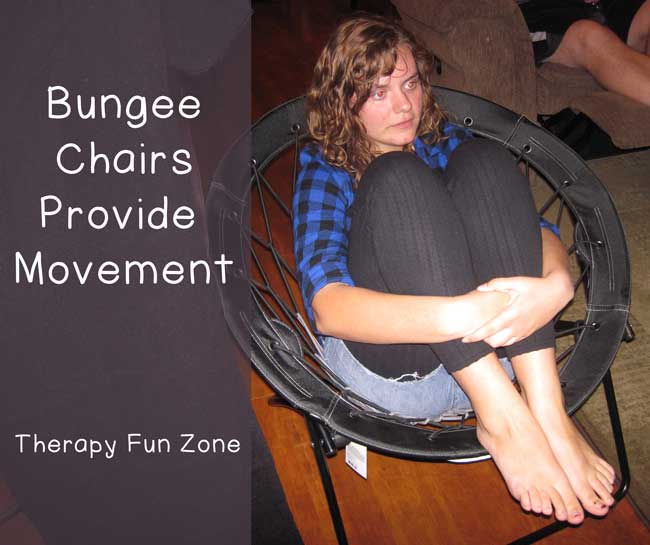 Check out the video of some good movement happening.  I am going to try this with a couple of kids who have Autism and need to move frequently.



The following two tabs change content below.
Tonya is a pediatric Occupational Therapist, and loves creating things to work on skills and solve problems.
Latest posts by Therapy Fun Zone (see all)