Using Stick Paint in Projects
I love doing projects and activities in Occupational Therapy because the kids can get a chance to fine tune their skills and abilities while they are doing an actual task. Painting is great for projects ,but it is really hard to transport and set up the paint when you are traveling from school to school and it can be messy. Well check out these Kwik Stix
. They are made by The Pencil Grip, which is the company that makes my favorite Jumbo Grip, and they sent me a pack of the Kwik Stix so that I could try them out. Before I tried them, I wasn't sure whether they would find a home in my regular stash of supplies, but after trying them, I love how the projects turn out when using them.
These Kwik Stix are perfect for the kids who don't really like to color because it takes less time to fill in a space. They are chunky and easy to hold, and are a solid paint in a twist up tube. They have wonderful vibrant colors that can easily be painted on top of each other. The Kwik Stix paint dries really fast, so you can paint over what you just did with another color, or you can tuck your masterpiece into a file and not get paint every where.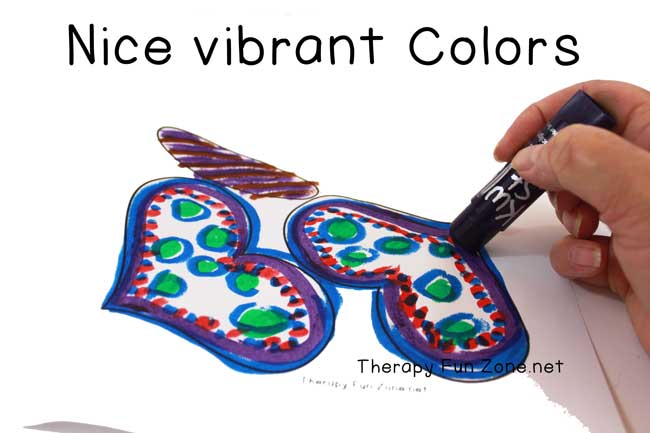 The one draw back is that the sticks have a large surface area, so you can't expect great precision. Generally in the projects that the kids are doing with me, we are not doing precise work with our paintings any way. The end result with the paint sticks is much prettier than when we use regular crayons or markers.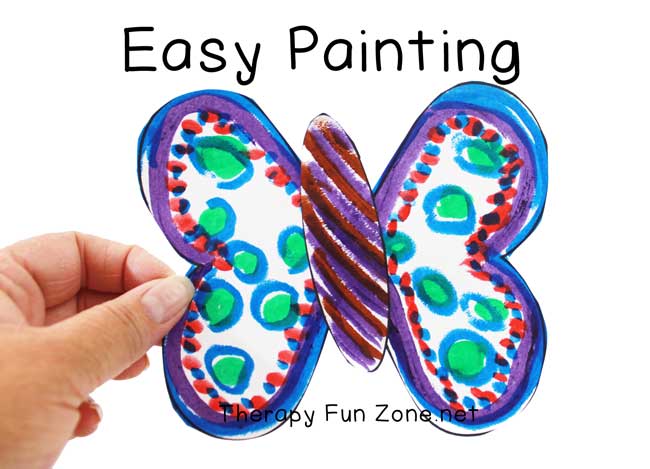 I do not know how these will hold up in a hot car during summer heat, so I am going to take similar precautions that I do with my crayons, and try not to leave them in the car. I will be doing many more projects with these Kwik Stix because the finished product is beautiful.
Looking For More? Try these categories
The following two tabs change content below.
Tonya is a pediatric Occupational Therapist, and loves creating things to work on skills and solve problems.
Latest posts by Therapy Fun Zone (see all)