I saw these pool noodles at the grocery store, and they had extra large holes in the middle. I just knew that they would work for an activity.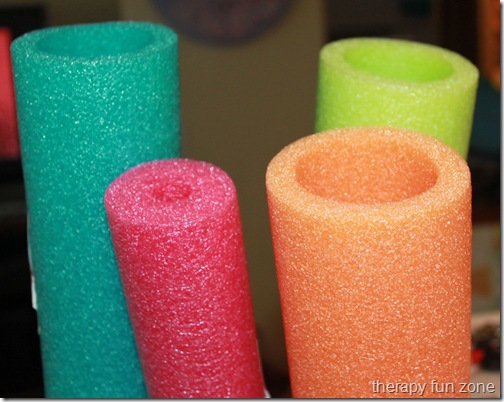 I made a frame out of four pvc pipes, using duct tape to hold them together at the top. I then attached regular pool noodles to the frame to give something for the ball run pieces to attach to.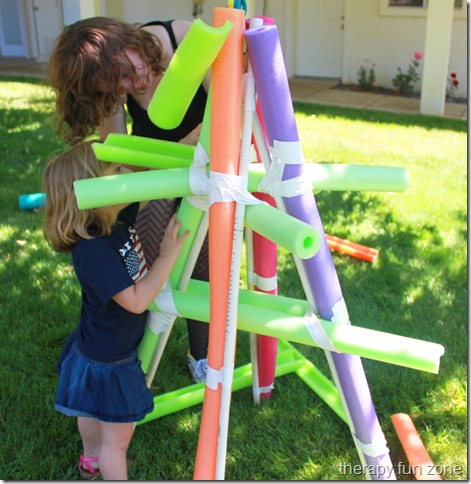 I cut the large-holed noodles in half length wise to make the run pieces, and then cut them to the sizes that I needed. Then I attached these ball run pieces to the noodle frame, and to each other using toothpicks.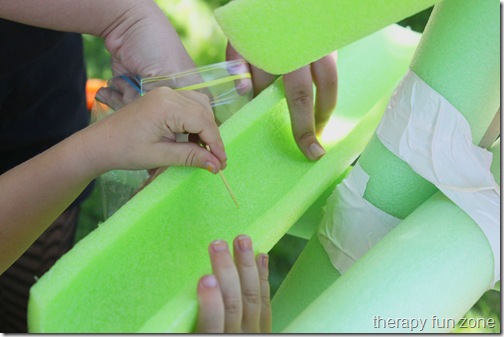 We sent balls down the run, water down the run, and balls and water down together. We added toothpick barriers in the places that the balls tended to jump the track.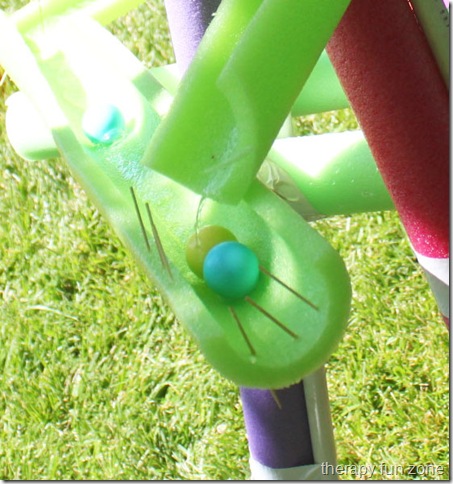 Materials:
Pool noodles
Pvc pipe
Duct tape
Toothpicks
Foam golf balls
Skills:
Fine motor
Visual perception
Motor planning
Upper extremity strength
Range of Motion