I happened across this wall marble maze
in my internet surfing, and had to get it. I have seen many home made wall marble mazes in the world of the internet, but if I made one, it wouldn't be reusable, and it would get crushed in my bag of toys as I was traveling from place to place. I have a regular marble maze that I have posted about before, and love using it, but the draw of the wall marble maze was just too strong, and the fact that this one is a sturdy plastic and is able to be re-used over and over, makes it perfect for use in therapy.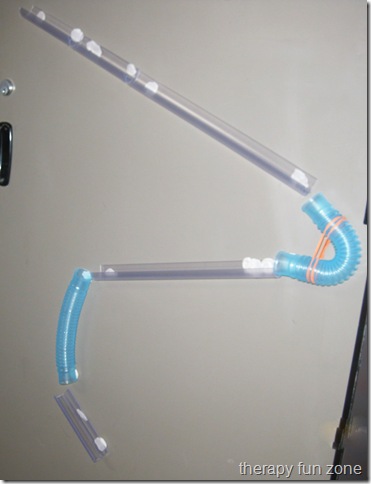 It has plastic half pipes in two sizes, and flexible end pieces to connect. It sticks onto a hard wall using poster tack that is able to be used over and over again, and removes easily from the wall when you are done. I used this set three times in one day, and it worked great all times.
One student that I did this with has a very difficult time with anything that requires visual perceptual skills, so figuring out how to put the sticky stuff onto the tubes, and how to position the tubes on the wall were a big challenge.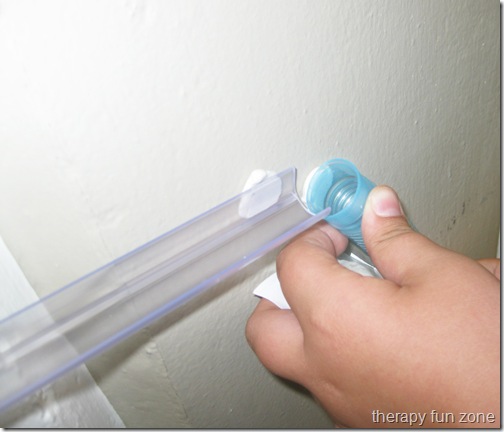 I had a group of four boys, and separated them into two groups to make two separate coasters. A couple of the boys have very weak hands, and this activity was great for working on their hand strength by pulling pieces of the poster tack off and sticking it onto the tubes. The poster tack is almost like clay or theraputty in its texture.
Materials:
Skills:
Fine motor
Hand strength
Visual perceptual