For this activity, we are incorporating very simple coloring and cutting of easy shapes. Then you can put those shapes together to make a pretty picture to take home. Two simple designs to choose from are a flower or a butterfly.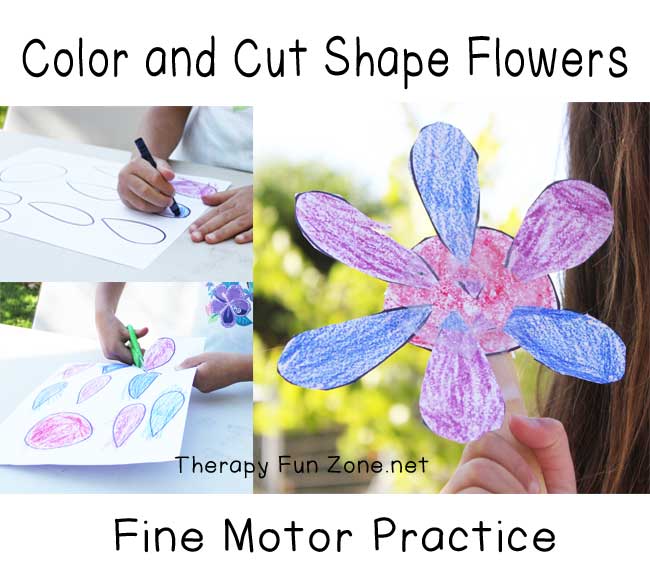 With the flower, you have a circle for the center and ovals for the petals. You then glue or tape the shapes into a flower design, and attach it either to some paper or to a popsicle stick.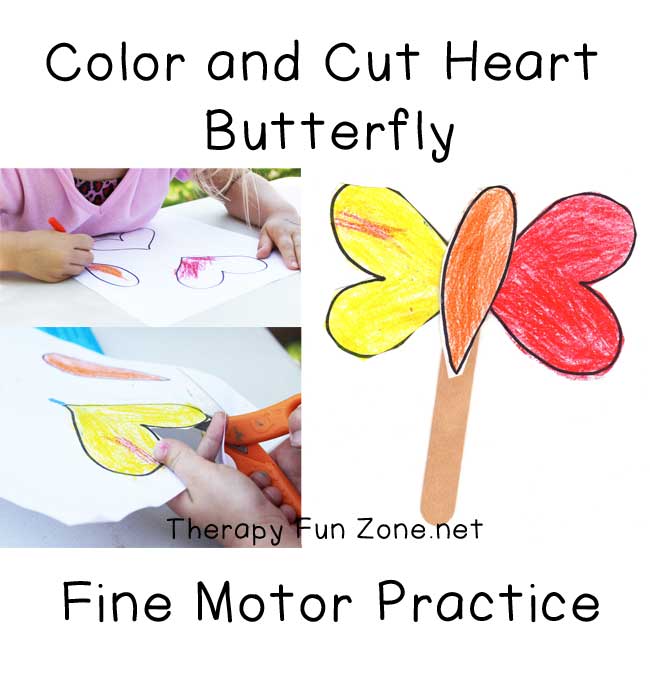 For the butterfly, you have two hearts for the wings and an oval for the body. Once the shapes are colored and cut out, you can glue or tape them together into the butterfly design and then glue or tape it to some paper or to a popsicle stick.
Here is the flower template and Here is the butterfly.
Materials:
Paper
Scissors
Tape or glue
Crayons
Pen
Skills:
Cutting skills
Fine motor skills
Bimanual skills
Writing
motor planning
The following two tabs change content below.
Tonya is a pediatric Occupational Therapist, and loves creating things to work on skills and solve problems.
Latest posts by Therapy Fun Zone (see all)