Game Made With Golf Tees and Marbles
This summer, we spent some time on Hawai'i, the big island. We had a wonderful trip, and while there we were introduced to the game Konane. It is a game that is usually carved into lava rock or wood, and the game pieces are black and white shells or stones.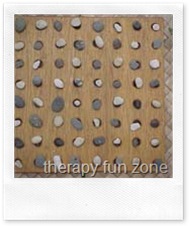 I reproduced the game by pushing golf tees into a cork board. It would be easier to use a foam board though. I placed the tees with 8 rows across and 8 rows down. Then I used clear marbles and colored marbles as the game pieces.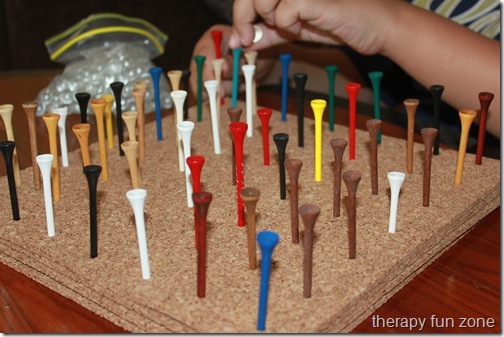 You start the game by placing the marbles on the golf tees in alternating colors until all of the spaces are full. Then you take one of each color out of the middle, and have the other player pick one blindly. The color he picks is the starter.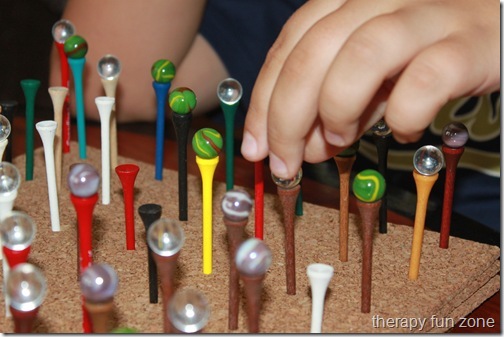 To play the game, you have to jump over the other color and take their marble. You can jump twice as long as you don't change direction during your jump. The winner is the last player able to jump.
Materials:
Hard foam piece
Golf tees
Lots of marbles in 2 colors
Skills:
Fine motor
Visual perception
Visual scanning