In therapy I use bowling as a part of many different activities, and to target many different skills, such as scooter board bowling, bowling in a swing, and bowling on a balance board. For summer, I thought we would try a little ice bowling.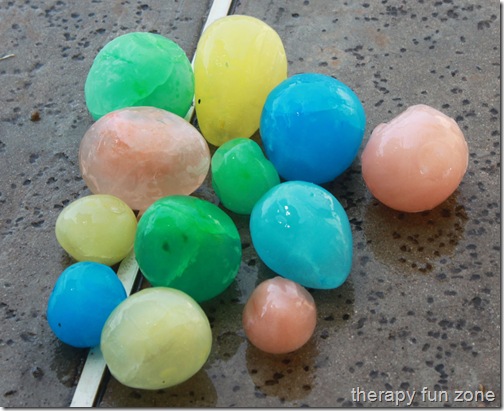 To prepare, we first had to put water into some water balloons (and added a drop of food coloring) and freeze them so that we had our ice balls. I used recycled water bottles filled with water as the bowling pins.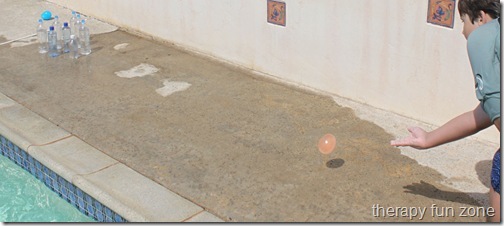 The kids enjoyed the difference of bowling with ice. You could add some other educational challenges by adding letters to the bottom of the bowling pins and have the kids spell or write words with the letters that they knocked over.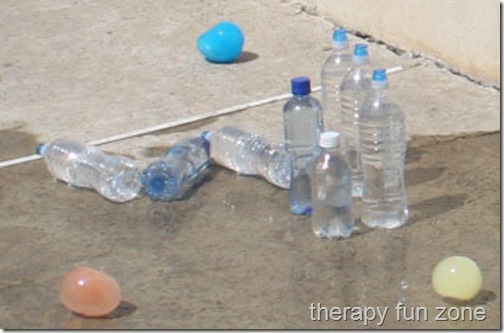 Materials:
Frozen water balloons
Recycled water bottles
Skills: