In our crazy lives of work, school, computer, TV, and weekend activities, sometimes I feel like we are not getting our essential dose of nature. Life gets crazy and hectic, and we get stressed and over whelmed.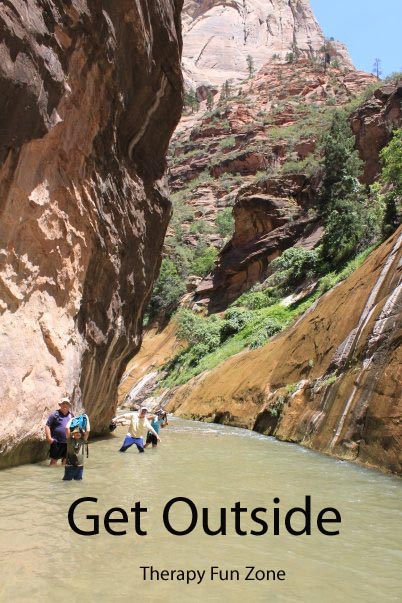 I could have had a difficult week of what feels like non-stop working and feeling stressed. I then will go for a simple walk in nature, and I look around and breathe in the smells of trees and fresh dirt, and I realize that this is what my body was missing. Our bodies need to smell and feel and see the green. Nature relaxes and re-charges so we need to make sure that we and our kids get to wallow in all of the sensations of nature as much as possible. Even something as simple as a backyard garden can rejuvenate and awaken the senses.  This is even more important for the kids that have sensory needs since their bodies would benefit even more from the relaxing and rejuvenating effect of nature.
So get outside.
This has been your friendly public service announcement.


The following two tabs change content below.
Tonya is a pediatric Occupational Therapist, and loves creating things to work on skills and solve problems.
Latest posts by Therapy Fun Zone (see all)