I love it when the kids get creative when they are writing, but it is sometimes so hard for them to come up with good ideas. Some kids can come up with some creative writing, and it is really fun to come up with funny stories one sentence at a time. You can read about what I do with the kids that can write multiple sentences on their own here. But what about the kids that need a little bit of help. You can use story starters, but those aren't usually enough. How about we give crazy sentences and have the kids put them together into a silly story.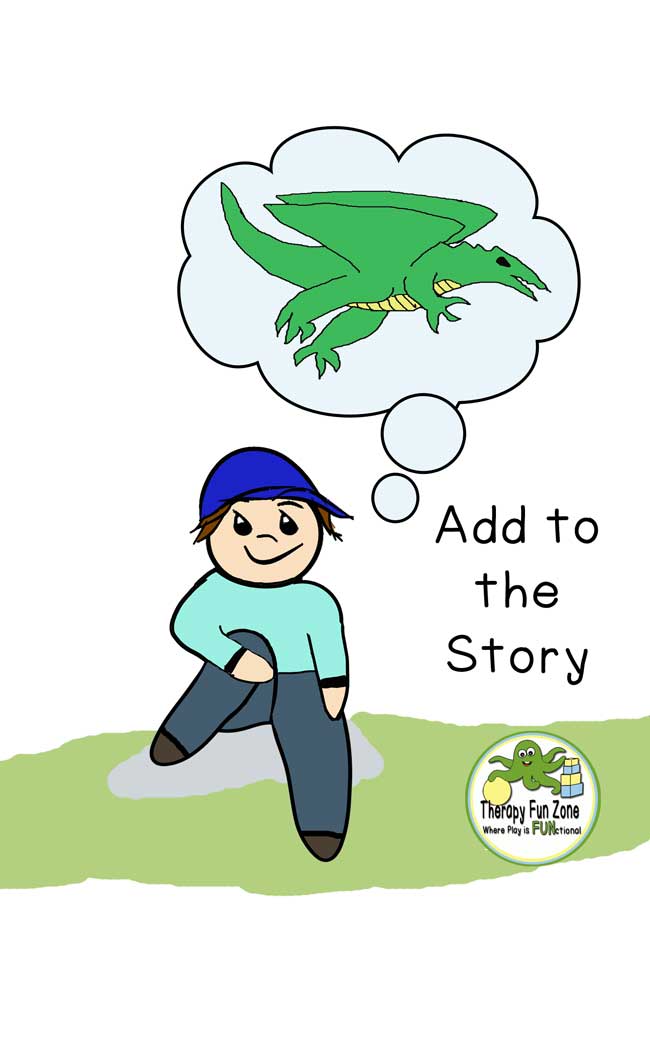 Some ideas of story starters can be:
I was walking in the woods and came upon a huge tree.
I was laying in the hammock when I heard a loud bang.
When I was digging in the dirt, I dug up the strangest thing.
I was laying in the grass watching the clouds, when the weirdest thing happened.
Now lets fill in with some more sentences to copy. I made some sentences that could potentially go with the first scenario above, but it is just a few sentences to give the kids some ideas of what they could write. It is a pdf so you can print it out and let the kids copy the sentences if they want to.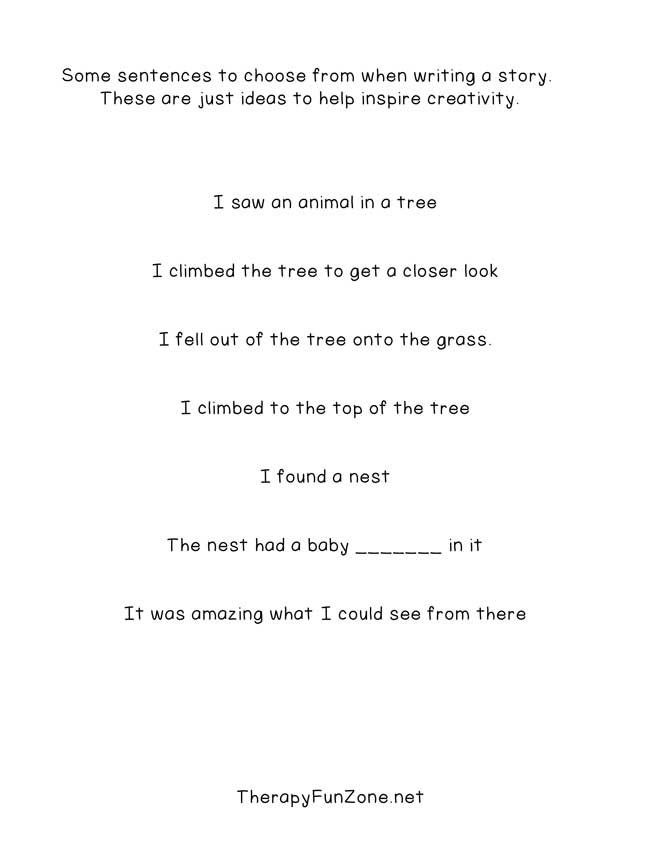 Try it out and see if you get any funny and creative stories.
Save
Save
Save