Spatula Flip for hand strength and range of motion
Another activity that I had my son do while working on strengthening his hand and forearm after his broken arm, is flipping bean bags with a spatula. I did not have any bean bags, so I put some beans in a baggie and taped it closed. To make the game interesting, I taped some pictures of pancakes onto the bags so that he would be flipping pancakes.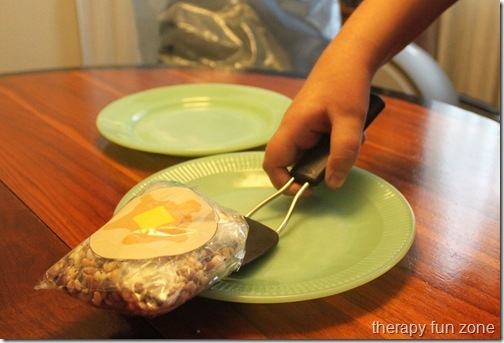 He found it very difficult to do with any accuracy, and said that it was too hard. Then I demonstrated how easy it was to do myself, and he didn't believe me, so he tried it with his non-dominant, uninjured hand, and it was easy for him. With practice, he was able to get better control and be able to do it with his injured hand.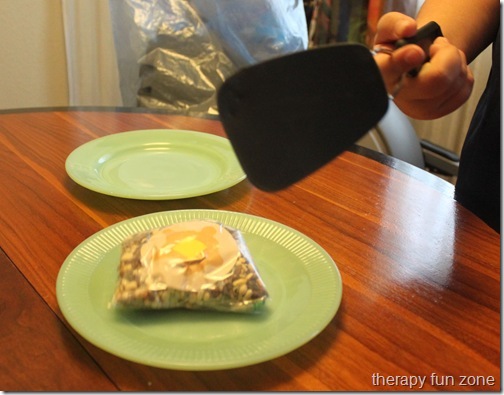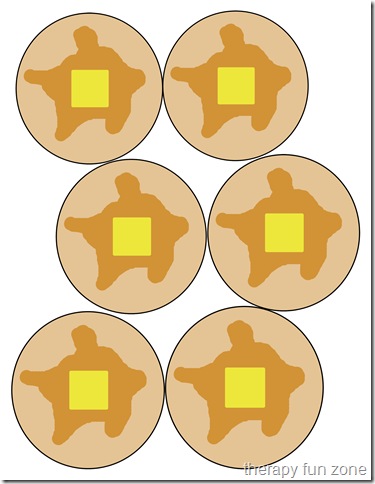 Materials:
Skills:
hand strength
forearm supination and pronation