A Fun and Motivating Way to Practice Writing
So you have a child that needs to work on writing, but is not really that motivated. He can come up with his own sentences, but avoids writing. How do you make it interesting so that he will participate? For kids that are capable of writing multiple sentences, one fun activity that I do is an activity of "add to the story". I write the first sentence to get the story started and then I pass the paper to one of the kids, who then has to add a sentence (or more) to the story. Once he is done, he then passes it to the next person (or back to me if it is just the two of us). We continue adding a few sentences per person until we feel like the story has reached a conclusion.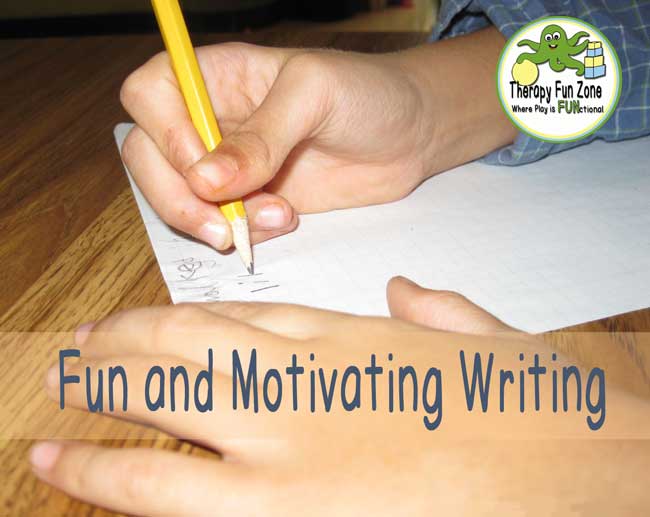 The students and I have produced some really funny stories doing this, and it can really keep things interesting. This is a great activity for the older kids and can get very funny and some kids get competitive to see who can make the most outrageous part of a story.
Some intriguing story starters that I might use are:
I was walking in the woods and came upon a huge tree.
I was laying in the hammock when I heard a loud bang.
When I was digging in the garden, I dug up the strangest thing
I was laying in the grass watching the clouds, when the weirdest thing happened.
Save


The following two tabs change content below.
Tonya is a pediatric Occupational Therapist, and loves creating things to work on skills and solve problems.
Latest posts by Therapy Fun Zone (see all)