I have been using dice a lot in therapy, and playing games with letters to have kids work on their writing, so I wanted to combine the two, and had some other games that use dice, but I wanted to make my own dice with my own stuff on them (more on that later).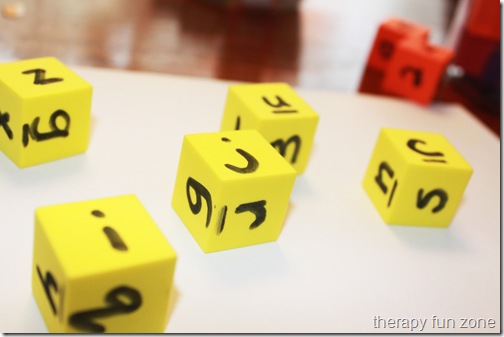 I searched Amazon and found these foam cubes
that are perfect for adding my own things onto them to use as dice. I put the alphabet and numbers on some, and have put words on other ones. I am currently in love with these foam cubes as I have found many uses for them, and they come in such a large amount that I am not afraid of making mistakes as I can just make another one.  I did find an Alphabet Dice
  on Amazon as well, and may get it, but the foam cubes have come in handy for so many other things.
There are many many games in my future.  What would you use these cubes for?