Button challenge levels and an octopus buttoning activity
I love octopuses and think that they are really fascinating animals. Because of all of their many legs, they lend themselves well to being a buttoning activity. I love buttoning as a skill builder because it works on so many skills all rolled into one activity, and some of the buttoning tasks are easier while some are harder.
Some of the skills that buttoning works on are fine motor dexterity, coordination, motor planning, and visual motor. The easiest ones are a simple button snake style like the button sandwich and the button rainbow circles. The next level is similar to a button chain and the ice cream cone and caterpillar. After that, we have the activities that are stable with multiple buttons such as the pizza and the octopus. The hardest button to do is buttoning on your own clothes that you are wearing.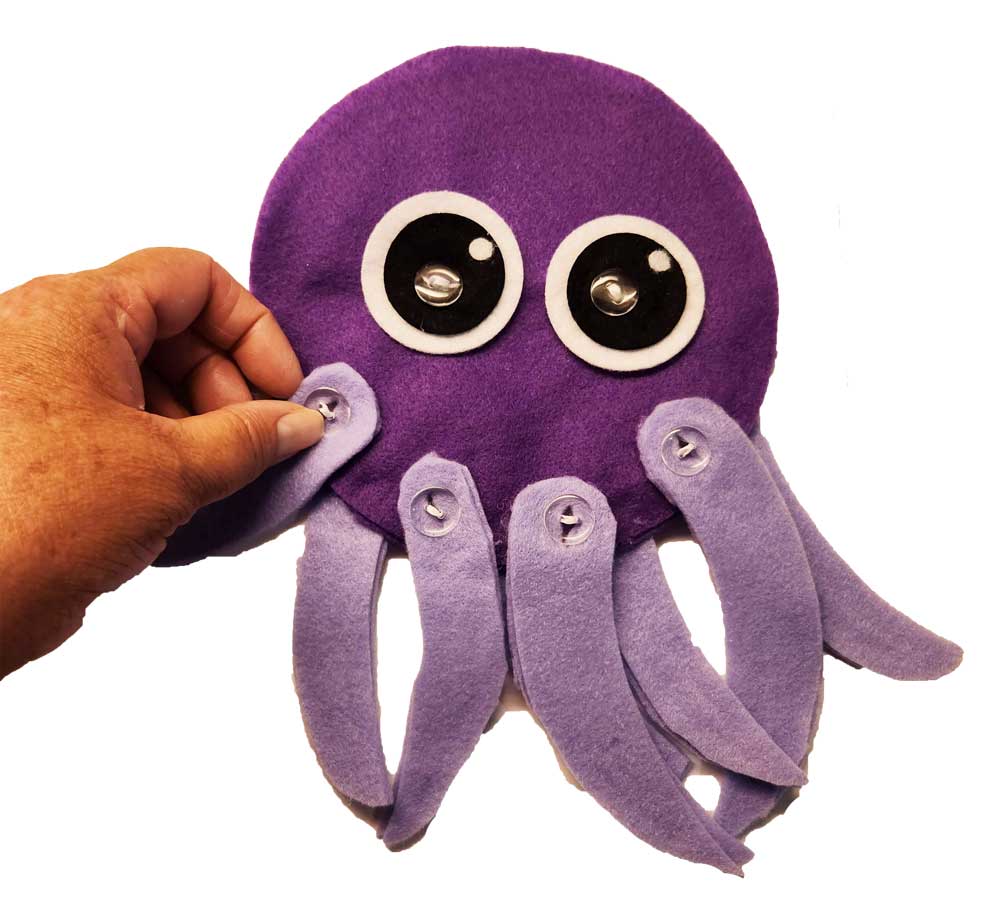 I have wanted to make an octopus for a long time since I have an octopus as my logo, and I think this little button octopus turned out pretty cute. You can find him in the store here.
Looking For More? Try these categories
The following two tabs change content below.
Tonya is a pediatric Occupational Therapist, and loves creating things to work on skills and solve problems.
Latest posts by Therapy Fun Zone (see all)