Painting With Tiny Sponges
In my quest to paint with tiny objects, I had some kids paint with tiny cut up sponges. I cut the sponges into tiny pieces so that the kids would have to use a fine precise grasp.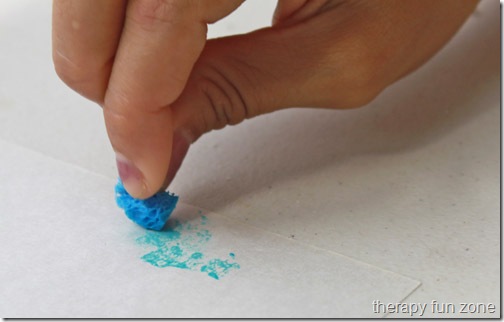 It worked well, but I used regular kitchen sponges, which squished down too easily between the fingers when picked up. Next time I will use make-up sponges, which are much denser, and I think would make great tools to paint with. You can cut the sponges to any size that you want, in order to achieve the grasp that you are working on.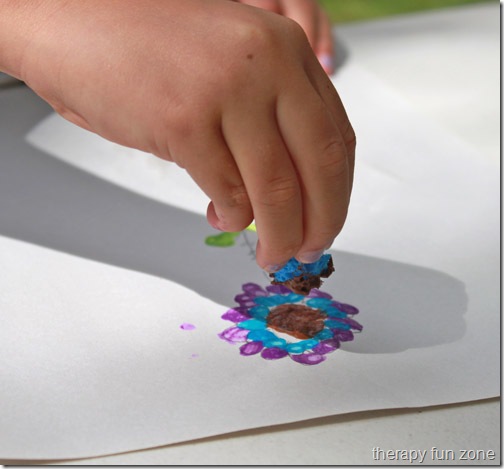 Materials:
Sponges (recommend make-up sponges)
Paper
Paint
Water
Skills: