I love using money in therapy, since it provides lots of opportunity to work on fine motor skills and visual perceptual skills. I had a little client that had a great time putting coins into this digital piggy bank
.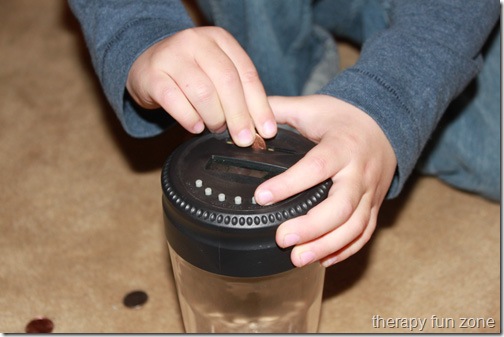 The benefit of this bank compared to a regular bank, is that in order for the bank to recognize the type of coin going in, there is a bar that moves as you push the money through the slot. This bar provides resistance, so the client has to push hard to get the money to go into the slot. Therefore, not only does this activity work on fine motor, it also works on finger strengthening.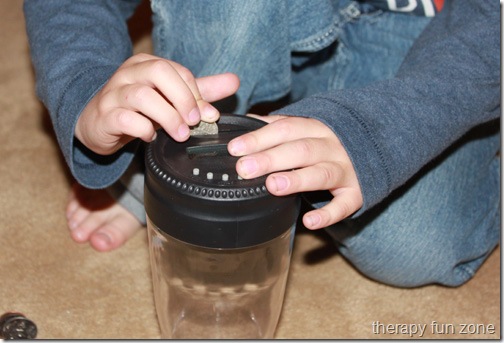 Materials:
Skills:
Fine motor skills
In-hand Manipulation
Finger strengthening

The following two tabs change content below.
Tonya is a pediatric Occupational Therapist, and loves creating things to work on skills and solve problems.
Latest posts by Therapy Fun Zone (see all)