To continue with my dice obsession, I made a roll a creature game that has two dice that have creature body parts on them, and one with numbers on it, as well as some cards with four of the body parts.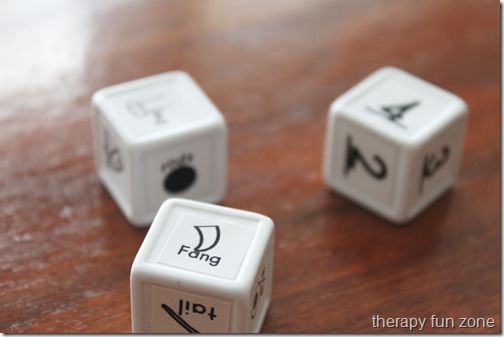 The object of the game is to roll the dice, and then you have to draw the body part that you rolled, and you have to draw the number of body parts that you rolled. For example, if you roll an eye, and a number three, then you have to draw three eyes onto your creature.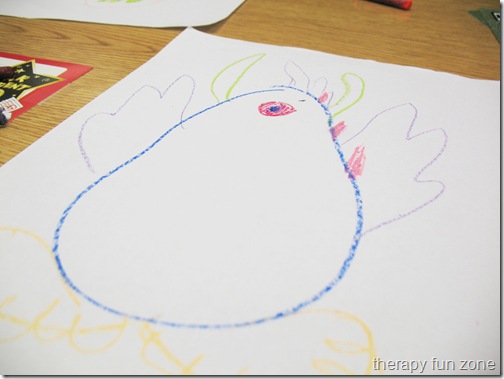 To be able to determine a winner (because the kids always ask who won) there are cards that have four different body parts. Each person playing gets to have four body part cards. When they roll and get one of these four body parts, they can take that card out of their stack. The person who has gotten all of his body parts first is the winner.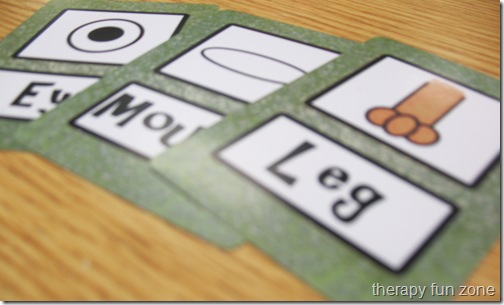 This game us easy to play, and you do not have to be good at drawing to play the game. The creatures are going to be crazy looking anyway. I will often incorporate writing into the game as well and have the children write something about the creature that they have drawn, such as My creature is beautiful, or My creature has six arms. This can make the game both a drawing and a writing game.
Materials:
Fine motor
Drawing
Visual perceptual
Save
Save
Save

Looking For More? Try these categories
The following two tabs change content below.
Tonya is a pediatric Occupational Therapist, and loves creating things to work on skills and solve problems.
Latest posts by Therapy Fun Zone (see all)