Update to Clothespin Games
I have worked out an even easier way (in my opinion) to make the game boards.  I have it down to a science, and it doesn't take me very long with this new technique.  I hot glue strips of the coroplast material onto a scrapbook sheet protector.  It is much easier, and it is quite sturdy.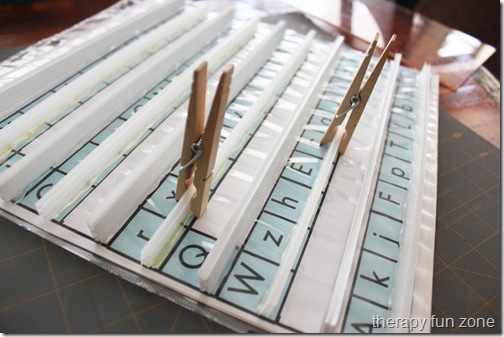 I have added these to the shop in case someone wants to use the clothespin games, but did not want to go through the hassle of making the frame themselves.  The boards are no longer available in the shop, but you can still buy the game downloads and make your own.
Save