OT Month: Plus, Book and fine motor Toy Give-aways
It may not be apparent here on my blog, but I am a bit of a non-joiner.  When people ask what I am doing for OT month, my typical response is "Was I supposed to do something?".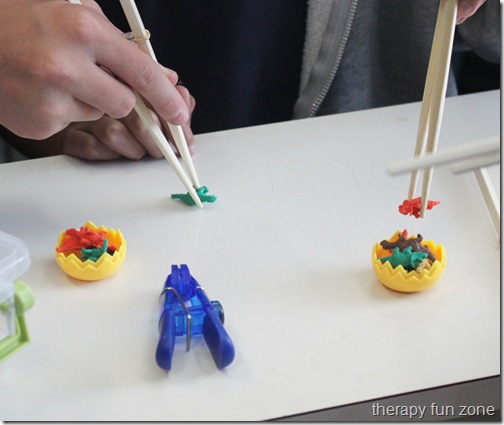 Well this month, the planets have aligned correctly, and I have and am doing something. (Do you hear the singing?)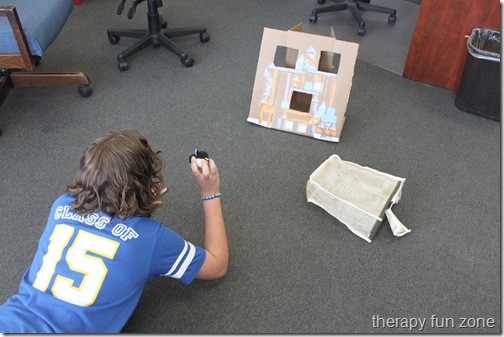 My daughter's high school careers class asked me to come and speak about my career.  How thoughtful of them to request this during OT month so that it can all tie in so perfectly.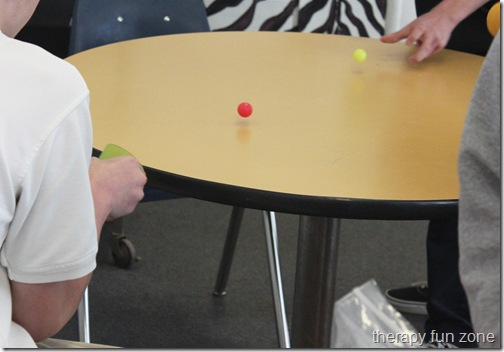 I gave a little talk about OT in general, and then got more specific about pediatrics since that is what I do. I set up different activities around the room for the kids to try out.  I brought my scooterboard, chopsticks, clothespin games, bouncy balls, pom poms with tongs, KBEU dad, mom, and baby, and theraputty.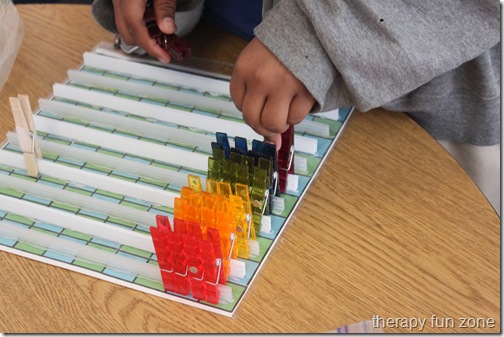 The kids had a lot of fun, and I think that maybe they might have learned something about OT too.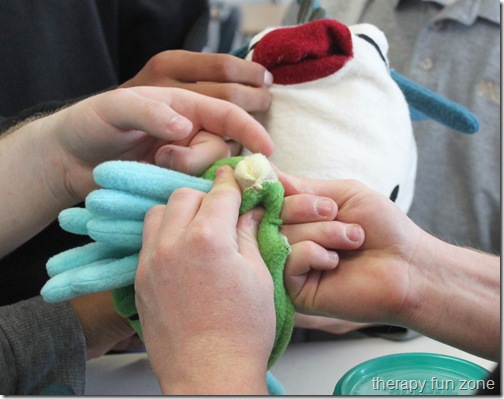 Now for some even more amazing participation on my part (really, my husband would be shocked). In celebration of OT month, I am going to have four different give-aways. 
I will be giving away:
I am posting all four of the give-aways in one post, but you have to sign up for each one of them separately. It could theoretically be possible for one person to win all four of these give-aways (especially if only one person signs up).

To enter, just post a comment stating what you are hoping to win. If you want to enter all four, then you need to enter 4 comments. That's it. Make sure that you add yourself to the rafflecopter entry of the give-away that you are interested in below. This helps me to pick a random winner.

These give-aways will last for 2 weeks, because I have noticed that as busy therapists and parents, we don't always have time to check on blogs every week, so I want everyone to have a chance to enter if they want. The give-away will close on 4/24/12.

Entries are only open to those in the United States due to shipping costs.

The K-BEU Mom pillow and baby are items sent to me from the manufacturer to review. They have been used for review purposes and in my OT month presentation at my daughter's high school. That is the only use that they have seen. The K-BEU Dad and the two books were purchased by me, are new, and I decided to use them as a give-away. The "Just Take a Bite" book was an accidental duplicate purchase (I now have two of them) so I decided to do a give-away rather than return it. Some lucky person will benefit from my error.

Let the games begin. And may the odds be ever in your favor.
a Rafflecopter giveaway a Rafflecopter giveaway a Rafflecopter giveaway a Rafflecopter giveaway