Throwing bean bags into a container is great for visual motor control, and even better when you have to aim at a specific target, such as toss across or similar game.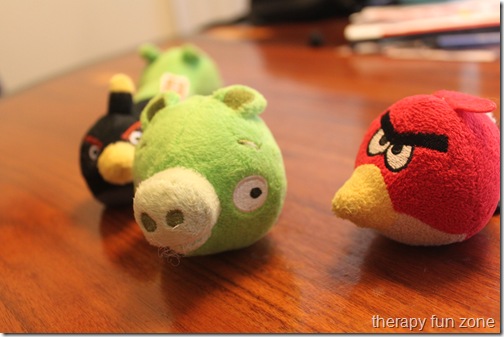 I ran across these angry birds dog toys
at walmart, and they are the perfect size for throwing at a target. I made a base out of a cardboard box, printed out some angry birds shapes from the internet (I did have to enlarge them first though), and glued the shapes in prime places to make an angry birds game.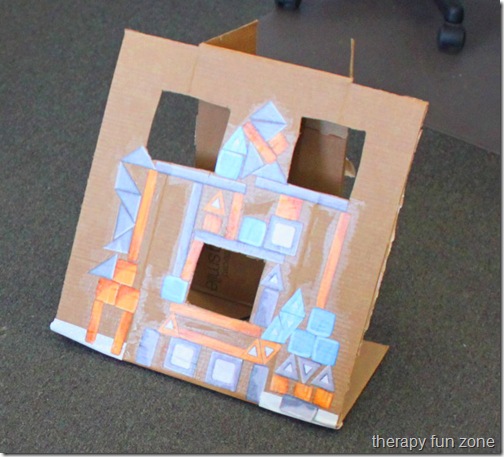 What better target practice than throwing angry birds.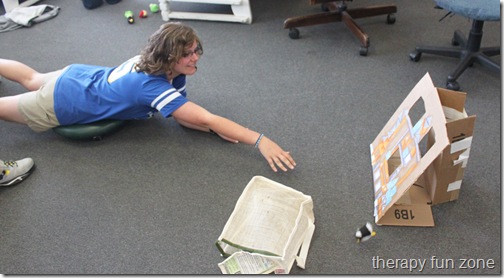 I have attached the enlarged version of the angry birds blocks.  Just click on the picture and it will take you to a printable pdf.
Materials:
Skills:
Visual motor coordination
Arm strength
Range of motion
Reach and grasp

The following two tabs change content below.
Tonya is a pediatric Occupational Therapist, and loves creating things to work on skills and solve problems.
Latest posts by Therapy Fun Zone (see all)