Ice Cream Cone Christmas Trees
One of the Kindergarten classes that I visited today was making Christmas Trees out of ice cream cones.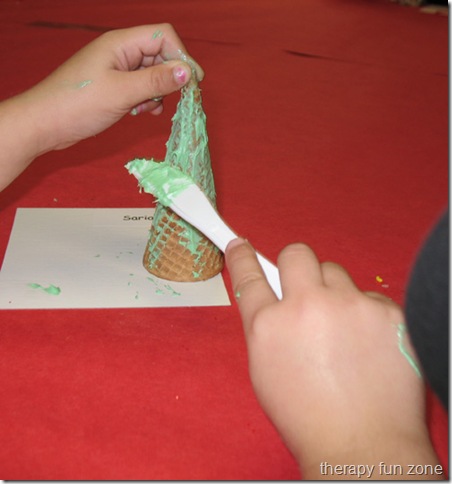 First you get a sugar cone, the kind with the pointy tip. Then you spread green frosting all over the cone. You can use red licorice strings as garland, and sprinkle it with colored sugar sprinkles.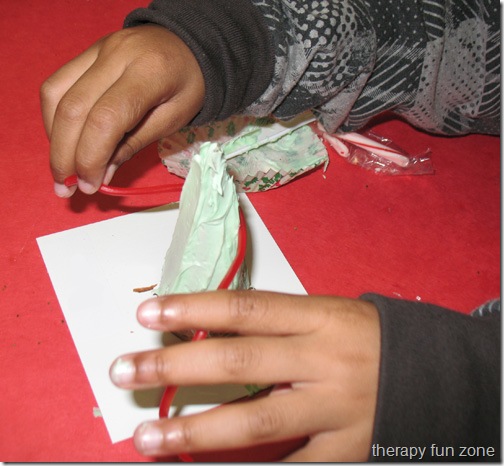 This is a quick and easy activity that is fun and yummy. The client practices spreading with a knife in a fun way, and the spreading works on fine motor control and motor planning. You can work on fine tip pinch when putting on the sugar sprinkles.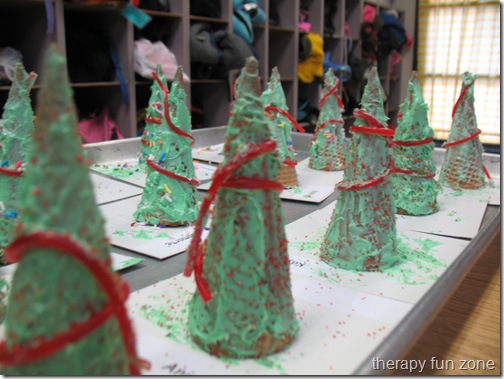 Materials:
Ice cream cones
Green frosting
Licorice strings
Colored sugar sprinkles
Skills:
Fine Motor
ADL's (spreading with a knife)
Motor planning