To work on pencil control, it really is great to do activities where you are having to control your pencil.  For this I use pencil paths, pencil adventures, circles, and coloring. I really enjoyed using the flower honeycomb activity that I made for doing circles, and I wanted to have some more activities that would build on the theme, so I created some.  I now have a variety of different activities in the Bee Pollen Honey Fine Motor Pack,  so that I could work on a variety of different skills and have pencil paths, mazes, following lines, paper tearing, circle drawing, and paper punching. It is a big pack of lots of different activities with 25 unique pages and 80 pages total.  Each pencil path or activity is a whole page, and comes in both color and black and white.  Then most of the pages can be printed 2 per page or 4 per page, which makes the pencil path/maze smaller, and requires more precision.  It also makes it easy to print multiple activities to have lots of kids work at the same time.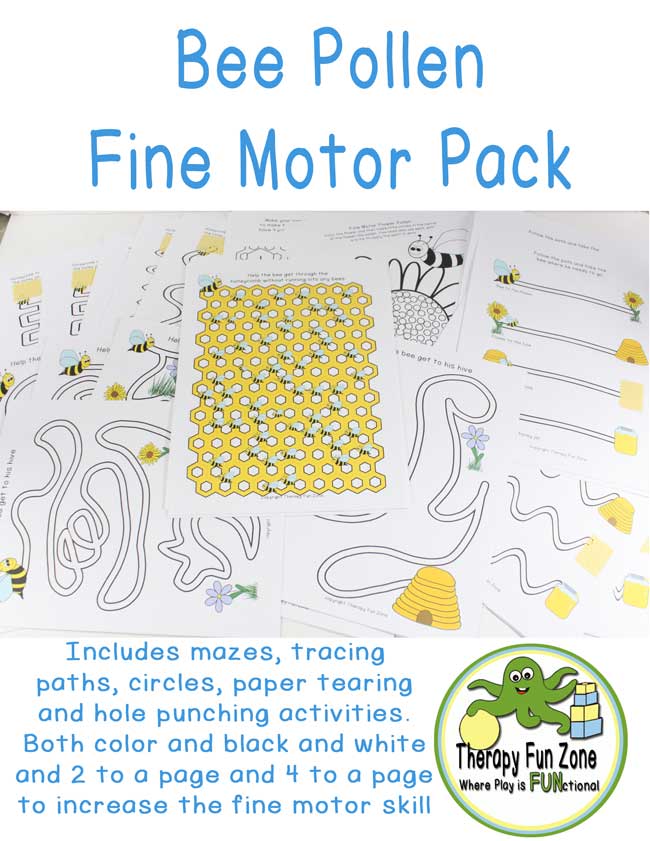 I also love to do paper tearing activities and have included two flower pictures.  One to draw circles in the center to make the pollen, and one to tear construction paper to make the flower. The paper tearing one is a free member download as well.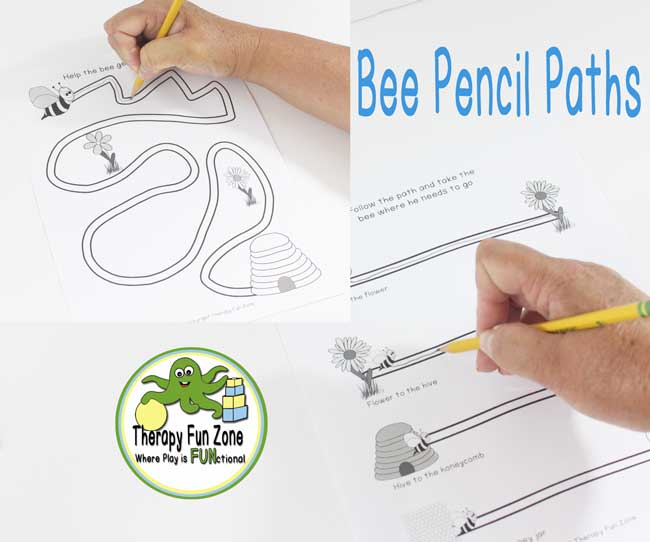 This pack includes cute hole punch honeycomb pages with numbers or dots for kids to punch out the correct number in their honeycomb.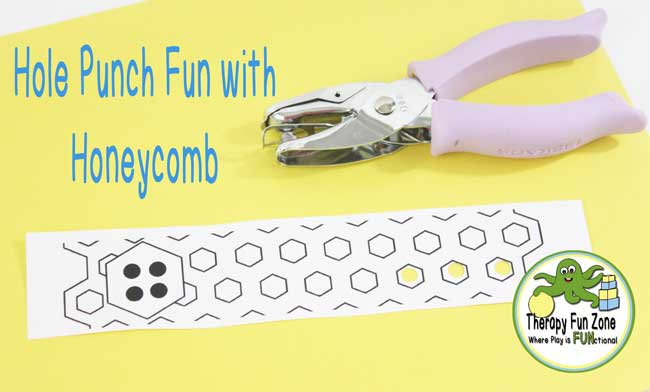 Save
Save
The following two tabs change content below.
Tonya is a pediatric Occupational Therapist, and loves creating things to work on skills and solve problems.
Latest posts by Therapy Fun Zone (see all)