I have wanted a mini Munchy Ball forever, but have not been able to find a smaller ball to make into a munchy ball (except for a mini dog tennis ball). In my quest I have finally been able to mold a good mini munchy ball shape to be able to make one out of silicone. I had made the munchy pet a while back, and I like it, but it just wasn't exactly what I wanted. I think that I have what I want now with the mini munchy ball.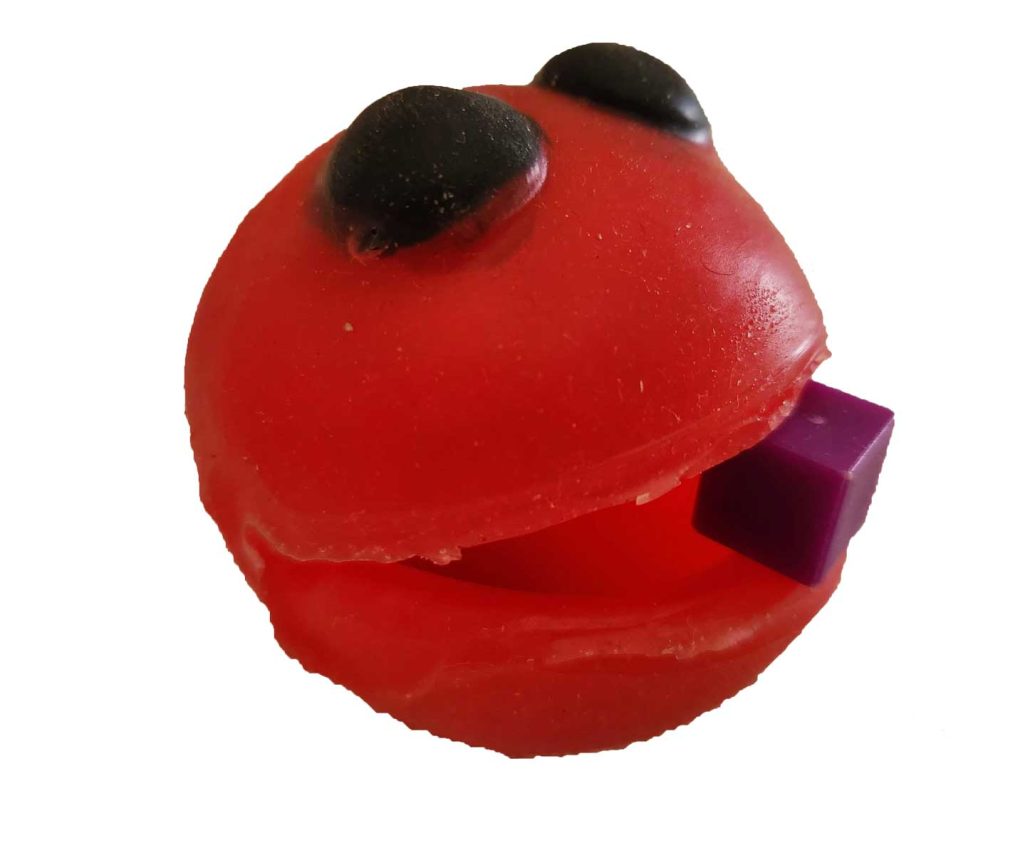 It is a cute little size for little hands, and is easier to open than the regular munchy ball. In my quest for all things munchy ball, I have a new favorite munchy ball food which are these mini cubes. I also really like big buttons, and the two different shapes give very different skill challenges.
Keep in mind that these mini munchy balls are all hand molded and hand poured, so there will be imperfections and colors will be different. Shipping can also take extra time depending on how many I have made at the time of the order, and how busy my week is.
I really love all of the skills that munchy ball works on, so I never leave home without one (or two).
Looking For More? Try these categories
The following two tabs change content below.
Tonya is a pediatric Occupational Therapist, and loves creating things to work on skills and solve problems.
Latest posts by Therapy Fun Zone (see all)