Coban on a weighted pencil
When I was working on making weighted pencils, I bought some Coban
(or generic Coban) to try out on the metal coupling nuts.  I didn't try it because the craft foam worked so well.  I was reminded that I had the Coban, and so I tried it out on the weighted pencil and it works great.  It is very comfortable and has a good texture to hold onto.  Just another thing to have in your available tools to use.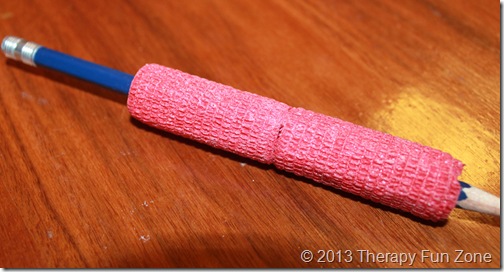 On a completely different topic, I found some clear chalkboard coating
at the craft store and think that it could have a great purpose.  You can use it to paint over your own artwork or other paint to make the surface a chalkboard.  I tried it on some laminated pencil adventures, and it worked well, but since it was on the slick laminated surface, it was easily scratched off.  I am thinking about trying it on some items that are printed on cardstock and not laminated.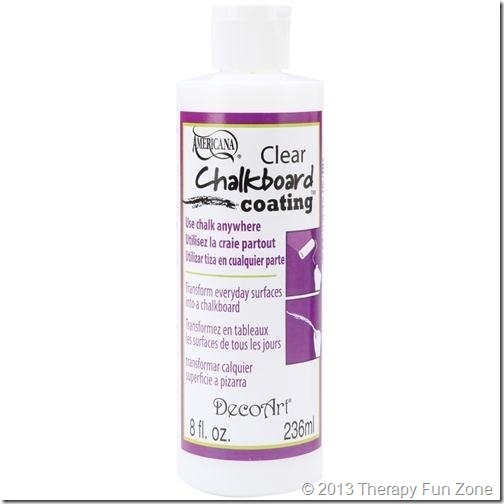 What do you think I should try it on?
Save


The following two tabs change content below.
Tonya is a pediatric Occupational Therapist, and loves creating things to work on skills and solve problems.
Latest posts by Therapy Fun Zone (see all)