Wrapping a package is something that many kids really struggle doing, and often don't get a chance to practice it because they don't have the skill to do it so their wrapped packages look messy. When I bring out wrapping paper and a little box (usually empty) the kids get this look on their face that is so happy that I am letting them wrap a package. Once they are done, they are so proud of the wrapping that they did and they really want to show it off. The process of wrapping and putting tape on a package works on so many fine motor and visual motor skills.
We first have to get the right amount of the wrapping paper and cut it with scissors so that it will fit our little box. Folding the sides up and over the box can definitely be a little challenging for some kids. All of the kids then love to put tape onto the package. If they can't quite get the tape out of the tape dispenser, then I will help them or get the tape ready for them. Then the kids get to stick the tape onto the package. Usually the first piece of tape gets placed randomly on the package, and I have to show the child how to line the tape up with the edge of the paper so that the tape can hold the paper in place.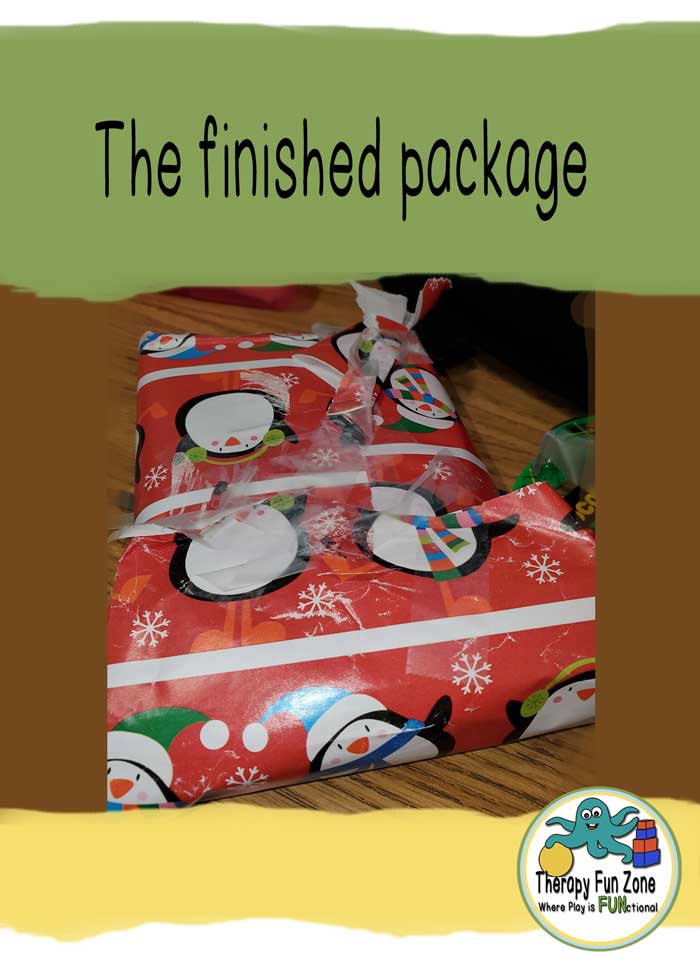 The kids love working on wrapping packages, and often one is not enough, but one can take some kids quite a bit of time to do.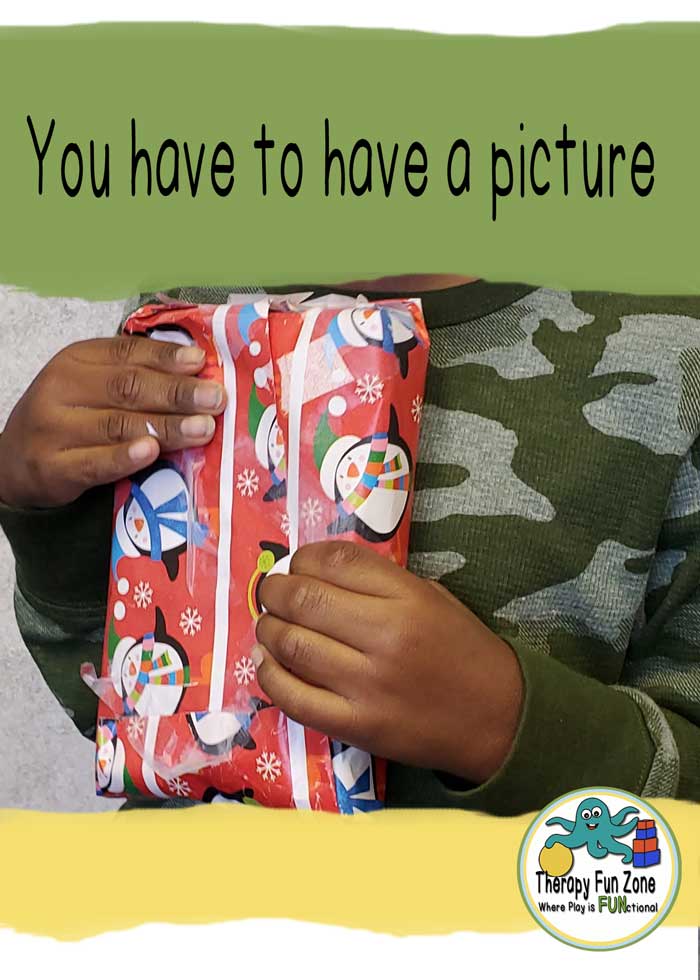 The following two tabs change content below.
Tonya is a pediatric Occupational Therapist, and loves creating things to work on skills and solve problems.
Latest posts by Therapy Fun Zone (see all)